OTTAWA-GATINEAU LOCAL FOOD & FARMING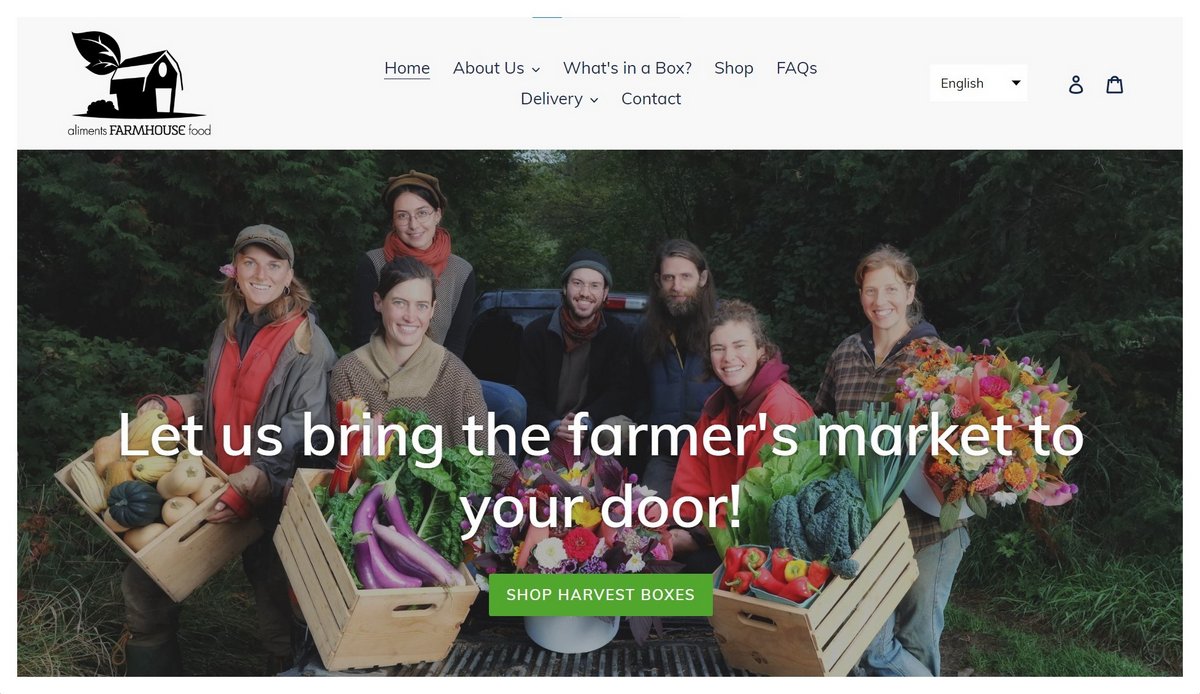 Hiring: General Manager
Organization: Aliments Farmhouse Food
Location: Ottawa/Gatineau area

Start date: ASAP
Permanent Position (32 - 35 hours per week)
Compensation: $25.00 - $30.00 per hour paid biweekly as a salary (depending on experience)
Aliments Farmhouse Food is a dynamic farm co-operative based in Ottawa / Gatineau. The member farms grow certified organic produce and raise livestock humanely and ecologically. The co-operative coordinates marketing, sales, aggregation and distribution for its member farms and food producers. The co-op's vision is to make sustainable local food more accessible throughout the Ottawa-Gatineau region, and in doing so to build a stronger local food system that benefits both producers and eaters.
Since 2020, Aliments Farmhouse Food has offered a multi-farm CSA (Community Supported Agriculture) program with home delivery of local food Harvest Boxes from June through December. Our 2022 CSA delivers boxes to 200 customers each week across Ottawa-Gatineau, with products from over 20 local producers. Aliments Farmhouse Food is looking to grow its market presence in the Ottawa/Gatineau area.
General Manager
We are looking for a multi-talented individual to join our team as General Manager. The General Manager oversees all facets of the day-to-day operations of Aliments Farmhouse Food and needs to have a wide range of skill sets. In particular, we are looking for someone who excels in sales, marketing and business development and who will bring great leadership, creativity and vision to their work.
The General Manager oversees a number of contractors and works closely with our Board of Directors.
Location of Work: This position is located in the Ottawa/Gatineau area. The General Manager will work remotely, but is expected to be available for in-person meetings and product reception in Ottawa/Gatineau at a minimum of one day each week.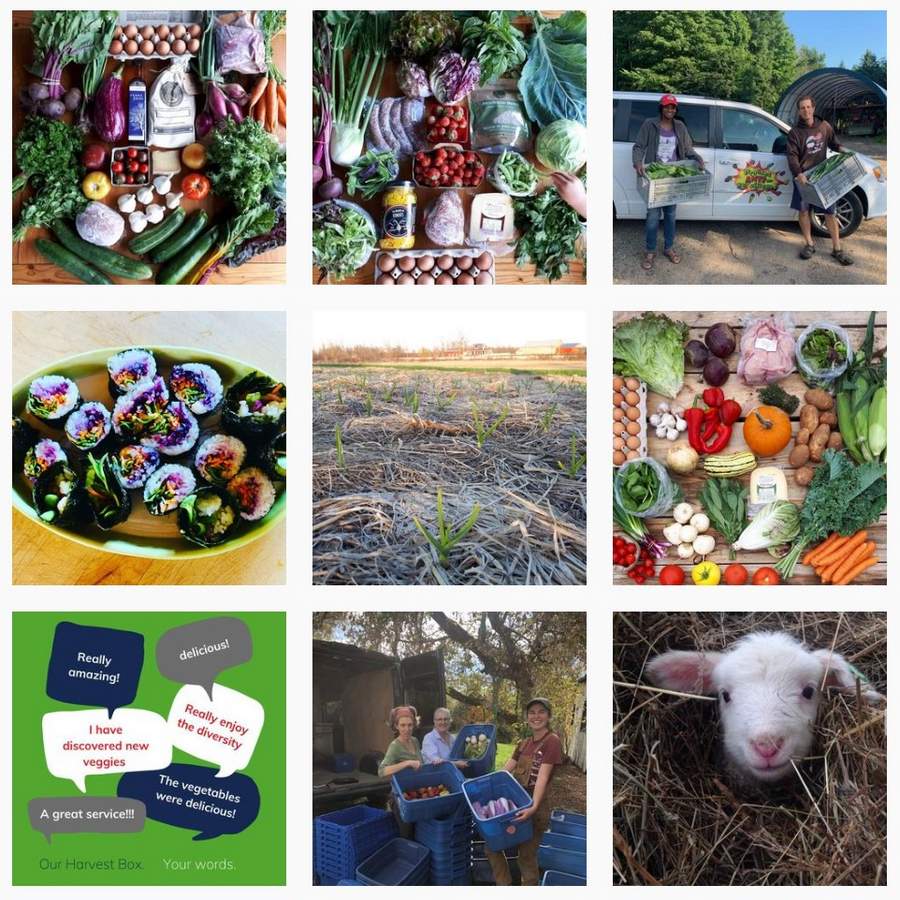 Qualifications:
Demonstrated ability to work as a member of and lead a team
A background in marketing and sales a strong asset
Experience in agriculture, food marketing and/or food distribution industries a strong asset
Experience working with organizations that service food-insecure households an asset
Experience with corporate fundraising and fundraising a strong asset
Knowledge of financial statements and bookkeeping an asset
Computer skills, including experience with excel, google suite and quickbooks a strong asset
Experience with co-operatives an asset
Bilingualism in English and French an asset
Must have own computer and transportation to the packing warehouse (monthly stipend for home office provided)
Tasks and Responsibilities:
The successful candidate will work closely with the Board of Directors to explore how Aliments Farmhouse Food can grow and distribute more food to people in the National Capital Region including new models of providing local, ecologically produced food for low-income households.
The ideal candidate has a solid foundation in market development, is creative in their approach to solving complex problems, and has experience in working with a Board of Directors to develop and implement a strategic plan.
In the day to day, the successful candidate will carry the following tasks and responsibilities:
Budget/Finance:
Oversee the annual budget as approved by the Board of Directors, prepare monthly/quarterly reports to board, plan future budgets with the Treasurer and Finance Committee
Analyze sales records and deliver sales reports to the Board of Directors
Box Building/Purchasing:
Work with member farms and the Box Building Committee to plan and update contents for each box
Work with the Box Building Committee to establish pricing info/guidelines for producers
Source and order items from external suppliers as needed
Logistics/Distribution:
Work with delivery service to determine delivery routes/schedules, coordinate receiving of goods from farmers, and set receiving/packing schedule accordingly for each box
Set up and manage system to communicate orders to delivery staff for each box
Manage relationship with contractor responsible for packing of boxes and maintain high quality standards
Communications/Marketing:
Work with the Marketing Committee to create and oversee marketing strategy. This could include creating and distributing press releases, paid advertising, promotional events, mail outs, postering, printed materials etc.
Handle communications including email, social media, newsletters and media inquiries
Make regular updates to website content (working with web designer as needed)
Design, distribute and collect data from customer surveys as requested by the Board of Directors
Oversee translation of content into French (actual translation will be done by Board members and/or outsourced)
Governance and Bylaws:
Work with the Board of Directors to establish articles of incorporation, bylaws, policies and procedures as needed
Support the work of the Board of Directors and of committees as needed
Recruit new members as directed by the Board of Directors
General Admin:
Work with the Board of Directors to design and oversee annual work plan/timeline for key deliverables
Human Resources: hiring and working with external contractors; hiring, training and supervising additional Aliments Farmhouse Food staff as needed
Aliments Farmhouse Food practices employment equity and encourages applications from all qualified candidates.
To Apply:
Apply with a letter of interest and resume to alex@juniperfarm.ca and hannah@fermeagricola.com .
Please indicate you saw this posting at FoodWork.ca.