ORGANIC FRUIT & VEGETABLE GROWING
Positions: Organic fruit & vegetable Assistant
Employer: YMCA Cedar Glen Organic Farm & Outdoor Centre
Location: near Bolton/Vaughan/Schomberg, Greater Toronto Area, Ontario
Housing: on-site accommodation optional
Salary: $16.40/hour plus optional free accommodation and meals
Nature and scope
YMCA Cedar Glen Outdoor Centre is a 263-acre site that provides year round outdoor education and summer day camp experiences that foster personal growth and build community for guests of all ages. Cedar Glen is home to a 4 acre certified organic farm that provides fruits and vegetables to our Food Services department and a Community Supported Agriculture program. Cedar Glen is also home to an apiary focused on organic honey production, and a small organic maple syrup program. The farm presents an educational opportunity for day campers and outdoor education participants throughout the year. In addition, the Cedar Glen farm team is responsible for the operation of a 0.48-acre urban farm plot located at Downsview Park.
The Assistant Farmer works with the Farm Team in planning and carrying out the day-to-day operations of the organic vegetable farm.
The position also provides support when needed in delivering the highest quality farm education programs to outdoor education and summer camp participants in alignment with the overall mission, vision and values of the YMCA.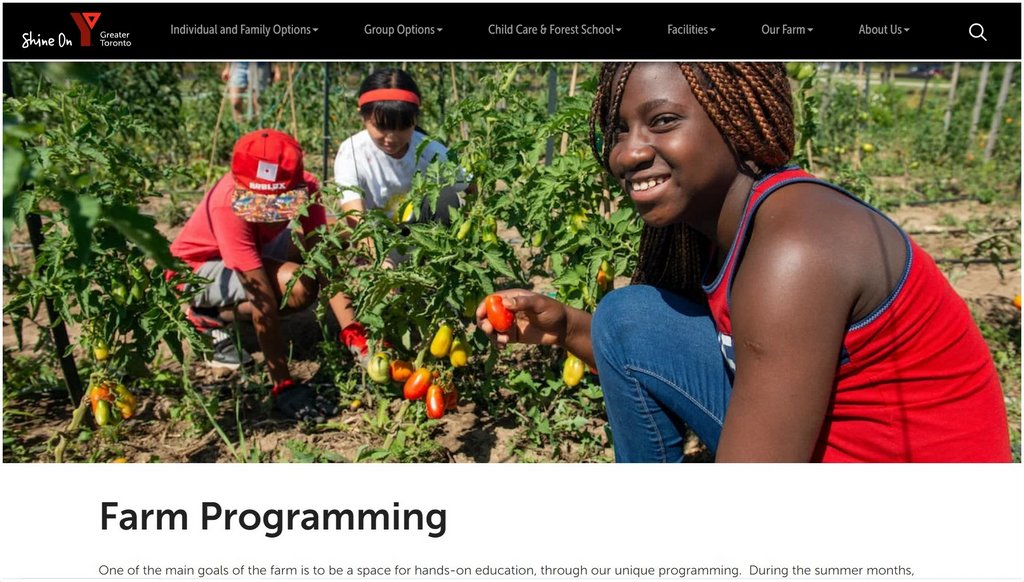 Responsibilities
Assists with carrying out the daily operations needed on the farm (i.e. planting, weeding, harvesting, washing and bunching).
Leads a crew of helpers (interns, volunteers, visitors).
Supports farm operations and education on a regular basis based on needs of the farm.
Ensures that the daily operation of the farm as set by the team is carried out and recorded (i.e. tilling, planting, irrigating, weeding, harvesting, washing and to market, cleaning farm spaces and supplies) according to organic practices provided by Ecocert.
Demonstrates appropriate behaviours in line with our Mission, Vision and Values. Represents the YMCA and the Association in a professional manner.
Other duties as assigned.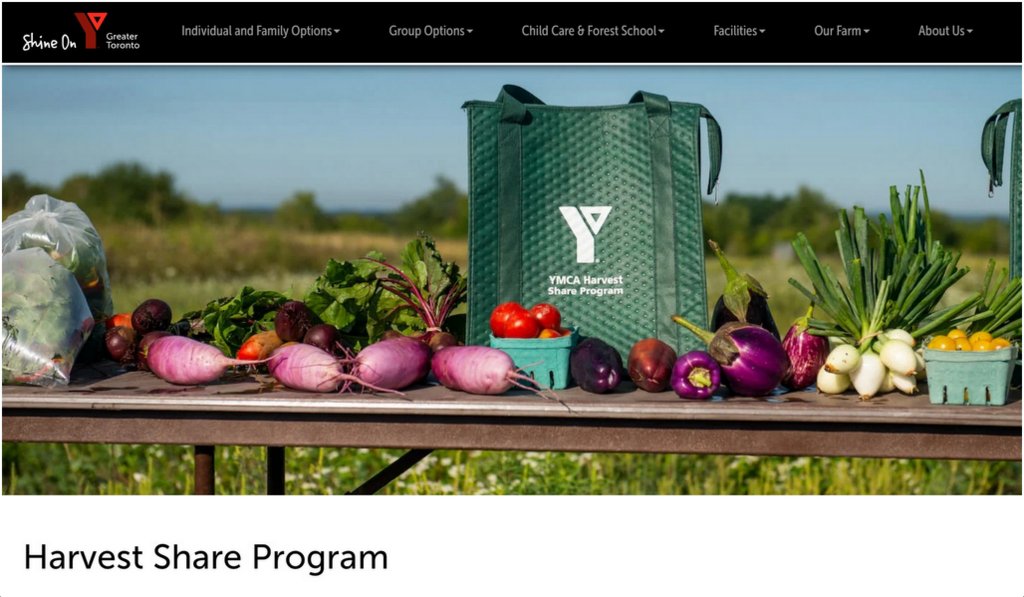 Qualifications
Formal or informal training in organic agriculture, horticulture, gardening, landscaping, or a related field
Minimum 1 full season of practical skill application on an organic small-scale farm is an asset
Minimum 1 full season working with children in an outdoor setting is an asset
Able to routinely perform hard repetitive physical labour on a regular basis
Shows leadership in carrying out assigned farm tasks
Ability to build successful relationships with people working on the farm
Flexibility to work days, evenings, weekends, and holidays
Must have a personal arrangement to commute to the farm. YMCA Cedar Glen Outdoor Centre is not accessible by public transit
Standard first aid and CPR is an asset
Please send cover letter and résumé quoting Job posting #1557 to:
Derek Matson
Director, Food Services
Cedar Glen YMCA Outdoor Centre
Email: derek.matson@ymcagta.org
Please indicate you saw this posting at FoodWork.
Job offers are contingent upon the successful completion of a Police Records Check. Within the first four months and every three years thereafter, a Vulnerable Police Records Check is required.
If you are hired, prior to your start date and as a condition of your employment, you will be required to provide proof that you are fully vaccinated against COVID-19 or have a valid medical or other Human Rights Code-related exemption.