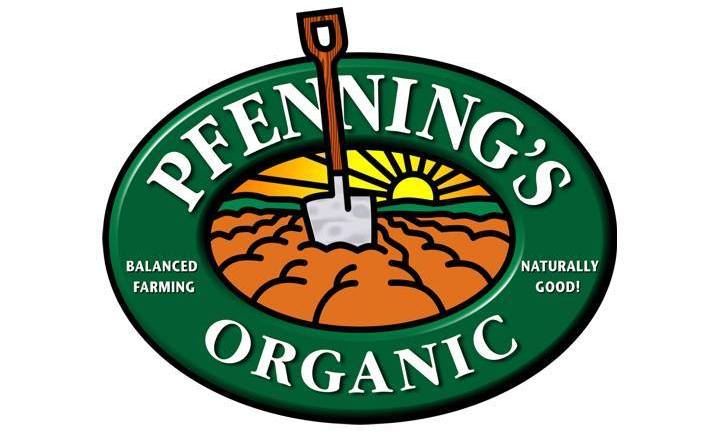 HUMAN RESOURCE MANAGEMENT / HR
Hiring: Human Resources Specialist
Organization: Pfenning's Organic Vegetable Inc
Location: New Hamburg, near Kitchener-Waterloo-Cambridge, Ontario
Position Summary
Pfenning's Organic Vegetables Inc., a leader in organic farming and distribution for over 40 years, is looking to hire a Human Resources Specialist. Tentative start date is Monday December 11th 2023.
As the Human Resources Specialist, you will report directly to the Director of Human Resources, Operations & Marketing and the Senior Management Team while maintaining regular contact with all employees. You will oversee all human resources related tasks and will make key decisions to support the business objectives of the company.
We are looking for a passionate and empathetic individual that loves to problem-solve, identify new opportunities, and execute plans for business success.
While meeting deadlines and maintaining flexibility with seasonal work peaks, you will be required to work in a team environment while often completing tasks individually. The pace of the role is generally balanced but will fluctuate depending on daily, weekly, and seasonal demands.
Job Duties
Provide coaching and leadership strategies when needed across the organization and manage employee relations
Administer and maintain attendance records using a time recording software program (National Time)
Complete strategic human resource planning relating to the workforce, wages, and expenses in adherence to employment and pay equity legislation
Create and update HR policies and procedures, job descriptions, and personnel files, in accordance with legislative requirements
Administer and manage the company benefits package and continue to look for ways to improve benefits that are offered to employees
Perform all duties associated with employee recruitment, selection, retention, and termination
Manage and deliver employee training, including conducting orientation and refresher training sessions, creating and updating training material, and seeking additional training and development opportunities for employees
Administer payroll processes, and remit payroll deductions including Government Source Deductions, Employer Health Tax, Jamaican Liaison Deduction and WSIB payments
Administer all processes involving the Temporary Foreign Worker Program including the completion of Labour Market Impact Assessments, and acting as the primary point of contact for all employment matters involving our migrant workers
Manage the company health and safety program as a management representative of the company Joint Health and Safety Committee
Qualifications
Completion of either a Bachelor's Degree or Diploma in Human Resource Management
CHRP designation or working towards
At least 1 year experience working in a human resource role. Prior experience as an HR Generalist is considered a strong asset
Knowledge of the Temporary Foreign Workers' Program is considered an asset
Ability to communicate effectively and efficiently across all levels of the organization
Strong coaching and leadership skills including the ability to solve problems in a dynamic work environment
Strong organizational skills
Working Conditions
Hours are Monday to Friday, 8am to 5pm
Caring and professional atmosphere
Group benefits available for full time employees
Free veggies!
Compensation
$24-26/hour based on experience
Apply
Please e-mail your resume and a brief covering letter to:
jobs@pfenningsfarms.ca
subject: Human Resources Specialist
Please indicate you saw this posting at FoodWork.