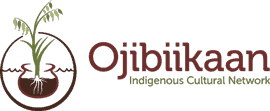 INDIGENOUS CULTURE
Position: Cultural Team Lead
Organization: Ojibiikaan Indigenous Cultural Network
Location: Toronto, Ontario
Full Time 2 Year Contract with possibility of extension
Closing Date for Applications: Monday March 8, 2021 @ 11:59 am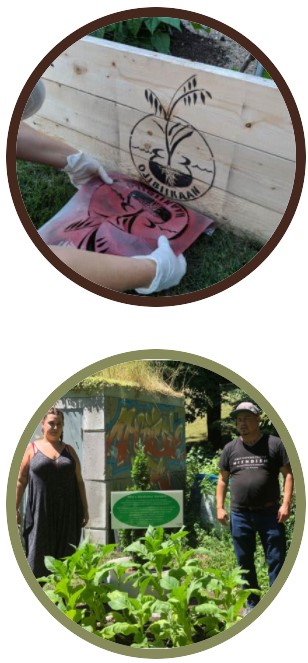 Ojibiikaan Indigenous Cultural Network (OICN): Our mandate is to strengthen Indigenous roots in Toronto, the GTA and surrounding First Nations communities through knowledge exchange and land-based food projects.
Ojiibikens (Little Roots) is a Early Years program developed, designed, and delivered by Ojibiikaan Indigenous Cultural Network (OICN) an Indigenous led not-for-profit in Toronto. The staff of the Ojiibikens program deliver virtual and mobile cultural and land-based activities for Indigenous children and their families in Toronto. This program is funded through the City of Toronto by the Government of Ontario Journey Together strategy for reconciliation.
Position Summary
The position works with the direction of the Program Manager. The Cultural Team Lead provides team leadership in relation to the Anishinaabe culture through the sharing of teachings, lived cultural experiences and facilitates ceremonies for realizing Ojibiikaan's mission and vision. The position may be assigned tasks and projects in relation to development and expansion of programming per Ojibiikaan's mandate.
Duties and Responsibilities
Team Leadership
Develop and implement as a collaborative effort with the Team traditional modes of knowledge transfer to regenerate traditional cultural practices on the land and water in relation to Indigenous Food Sovereignty programming
Implement a monthly schedule for Indigenous Food Sovereignty programming
Provide guidance to the Team currently providing Indigenous and Métis programming to ensure consistent cultural, custom, and traditional practices support Ojibiikaan's mandate
Assist the Team members in program design/implementation plan/delivery, workshop facilitation and hosting ceremonies, webinars, delivery of virtual programming and community events
Facilitate team building with the inclusion of cross-training for enabling topic specialization by each member of the Team
Cultural leadership
Set and manage to maintain shared cultural standards and practices reflected in the OICN Codes of Ethics
Provide guidance and direction to ensure Indigenous spirituality and cultural identity for ensuring these are the core of the organization
Assist in design and/or review of the cultural components for all Ojibiikaan programming and operations
Develop, initiate, and co-ordinate Indigenous Food Sovereignty programming in relation to the provision of cultural land-based services
Provide opportunity for sharing of Indigenous Food Sovereignty programming principles, knowledge and program strategies with Board members, staff, volunteers, and participants
Develop, implement, and provide opportunities enabling participation in Indigenous teachings and ceremonies
Liaise with Indigenous Elders, traditional teachers, and external Indigenous agencies for connecting community
Liaise and assist in creation of potential opportunities to partner with Indigenous community organizations
Administration
Participate in organizational strategic planning
Based on the approved annual strategic plan facilitate a Team effort for the preparation of annual Teamwork plan
Present Team work plan to the Program Manager
Provide monthly reports related to outcomes identified in the Team's work plan
Use evaluation tools to identify and implement the cultural needs including gaps and oversights within current Indigenous Food Sovereignty programming
Qualifications
Cultural Connection
Must be able to demonstrate an established connection to the local Indigenous community.
Recognition by the Indigenous communities and ability to demonstrate cultural teachings.
In-depth understanding of cultural protocols
Knowledge of the 7 Grandfathers with reference to confidentiality and privacy.
Comply with the shared values and standards of cultural customs, traditions, practices, and codes of ethics for ensuring a culturally safe environment.
Knowledge of Indigenous spirituality and cultural identity for ensuring these are the core guiding values of the organization.
Willing to learn Anishinaabemowin, Métis, or Inuit language.
Experience and Education:
Education: minimum is a form of mentorship with Elder
Preferred education in Indigenous studies, community development, or other related or equivalent experiences
Must be able to demonstrate an established connection to the local Indigenous community.
Recognition by the Indigenous communities and ability to demonstrate learnings from own journey and teachings received
In-depth understanding of cultural protocols
Experience in working with Indigenous children, youth and families in an urban setting
Active member in traditional healing would be an asset
Experience working with Indigenous food systems, planting techniques, traditional ecological knowledge, and/or hands-on gardening is an asset
Knowledge, Skills & Abilities
Must possess first-hand knowledge of the local Indigenous communities, agencies, culture, traditional protocol and practices and teachings obtained through both lived and professional work experience.
Excellent facilitation and communication skills
Proficient in using computers for word processing, email, internet, data collection and all other administrative tasks
Exceptional interpersonal skills
Conflict resolution and de-escalation skills
Knowledge of practices to prevent lateral violence.
Must be able to work as part of a team within a multidisciplinary setting
Knowledge of a First Nations, Métis, or Inuit language is an asset
This is a full-time contract position based in Toronto from April 1, 2021 to March 31, 2023 with the possibility of extension. This position requires some local travel and some evening and weekend hours to attend meetings, special events and fulfill other job functions. The starting salary is $63,107.20 per annum.
To Apply:
Please submit your cover letter, resume and three references (previous supervisor, character and Elder) via email to ojibiikaanjobs@gmail.com Subject Line: Applicant – Cultural Team Lead. The deadline for applying is Monday March 8, 2021 @ 11:59 pm EST.
Please indicate you saw this posting at FoodWork.
As an organization primarily serving the Indigenous community of Toronto, we encourage applications from qualified First Nation, Métis and Inuit candidates and all others who are interested in the position. Only those candidates selected for an interview will be contacted. Accommodations for applicants with disabilities are available upon request.