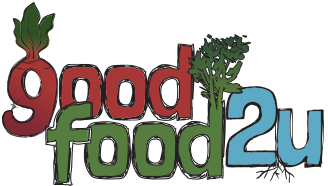 OTTAWA JOBS
Position: Warehouse Assistant
Company: goodfood2u
Location: Ottawa, Ontario
Warehouse Assistant - Goodfood2u is located at the Just Food Farm in Blackburn Hamlet
Since 2006 goodfood2u has been delivering local and organic produce and groceries to homes and offices in Greater Ottawa. We were Ottawa's original online grocery retailer long before COVID hit! We are a family owned and operated business, we take great pride in treating our suppliers and employees fairly and with respect. We are currently seeking a Warehouse Assistant on a permanent basis.
Details:

Average weekly work week is from Tuesday - Friday from 7:30 am - 4 pm, and every other Saturday for 3-4 hours, approximately 35-40 hours a week, with some seasonal variation.
Paid hourly: $17/hour
Staff discount on all items in the store and free access to 2nd quality produce daily.
Health benefits available after 6-months of continuous employment.
With the goal of ensuring every order leaves with 100% accuracy and the utmost quality the warehouse assistant is responsible for the following:
Pulling the grocery and freezer items needed for each route
Verifies customer orders for quality and quantity to ensure customers are delighted
Packs meal boxes
Organizes, restocks and cleans the warehouse spaces as needed
Breaks down boxes for recycling
Checks best before dates, product counts, quality
Assist the loading of the vans
Updating route sheet with credits and notes for the driver
Compiles data for Warehouse Supervisor as required, inventory, best before dates
Enters data into inventory management spreadsheets as directed by the warehouse supervisor
Other tasks as required
To apply:
Please submit a letter of interest and resume to Jennifer@goodfood2u.ca with the Subject: Warehouse Assistant
Please indicate you saw this posting at FoodWork.ca.