YOUTH EMPLOYMENT TRAINING
Program: Express to Success Food Hub Work Experience Program
Organization: Mission Community Skills Center
Locations: Victoria, Vancouver, Surrey, Abbotsford, Salmon Arm BC
Type: 6-week paid program (see below)
Have you always wanted to work in the food industry in organizations that are actively working to strengthen food security, social equity and local food systems – but not known where to start? Are you looking to be supported and led into the thriving food security network in Victoria while being paid to earn certifications, gain on-the-job training, find your niche in the food industry and network with the organizations sowing the seeds for food security?
Are you between the ages of 15 to 30? Have you always been interested and passionate about food security, production, distribution and equity but not known where to start so you can make a difference in your community while also building a career?
Whether you're interested in administration, research, agriculture, food distribution, social equity work, marketing or communications – there's a place for your skills in the food security/sovereignty movement and we want to support you.
The YESS Food Hub Network Youth Employment Program applications are now open for the fourth session of our 6-week youth program with local food sovereignty organizations in the region starting June 13 until July 22, 2022. Applications will close on June 10, 2022.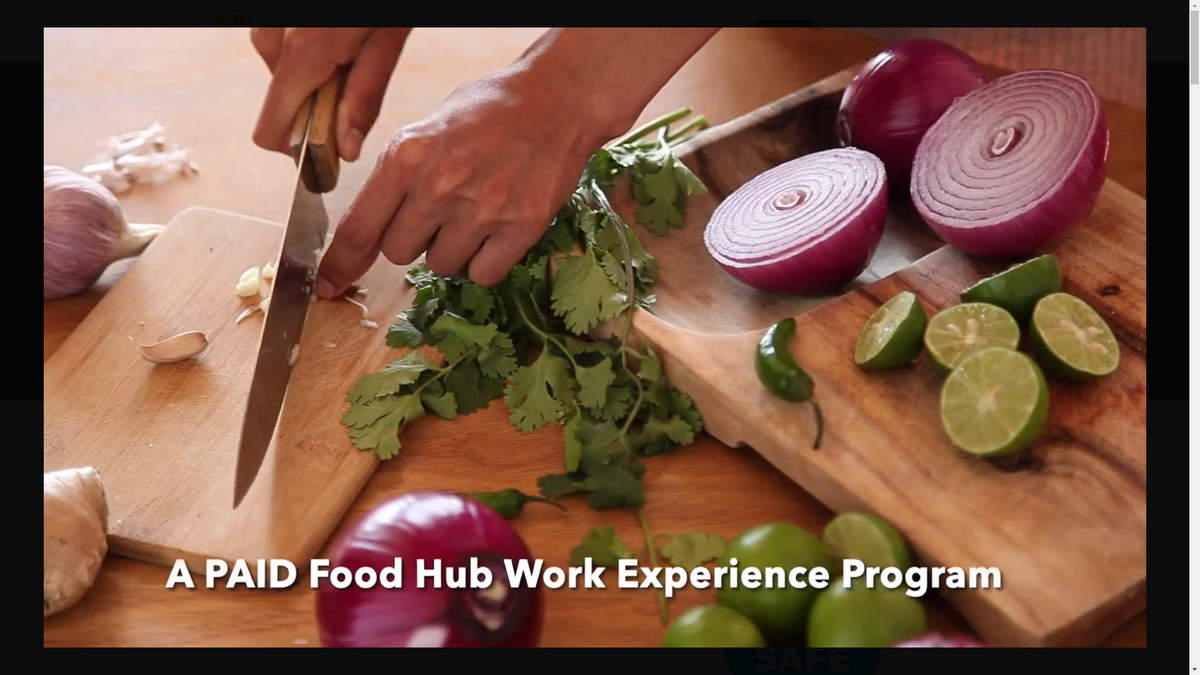 In this six-week program, you will gain employment skills while entering into the food security industry in victoria and become an active agent of change in your local community — all while getting paid to complete 3 certification courses, building strong community networks, on-the-job training and adult education — we would love to hear from you.
Positions will be available with the Food Security Distribution Centre (Mustard Seed), CRFAIR, Food Policy Task Force, South Island Farm Hub, Kitchen Connect, and The Iye Collective!
Job placements will include many different roles in the food industry from administration, arts, social media, marketing, communications, cooking, and recipe design, to distributing food to the vulnerable populations of victoria and will offer options for remote, in-person and hybrid work.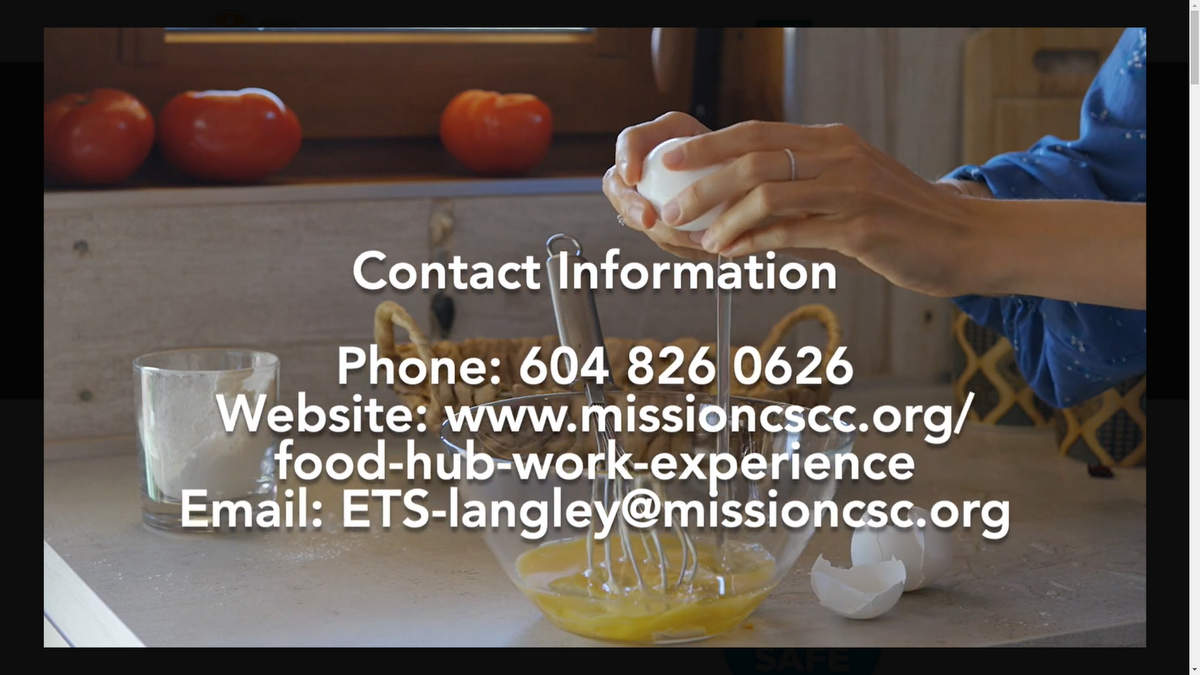 In addition to 1 paid week of training and certifications and a 5-week work placement, our program will provide financial and technical support to foster success in finding long-term meaningful employment in the career path of your choosing.
These supports include a brand new Chromebook laptop, food and transportation vouchers and a $170.00 Work support fund that is applicable for additional training, education and/or any resources which will support your employment journey.
---
The Program will run from June 13 to July 22, 2022, with 1 week of paid certification (WHIMS, Occupational First Aid Level 1 & Work BC Backtalk) and 5 weeks of a work placement.
$15.20/hr @ 30/hr week for 6 weeks.
Must be between the ages of 15 and 30 to apply.
To register, please visit https://www.missioncsc.org/food-hub-work-experience/ and fill out an application.
Please indicate you saw this posting at FoodWork.
---
---