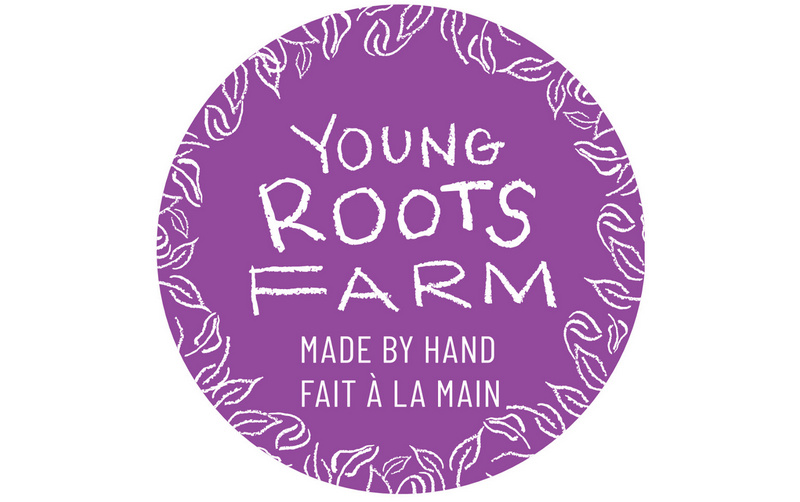 COMMUNITY FARMING
Position: Farm Manager
Organization: Camp Amy Molson
Location: Grenville-sur-la-rouge, between Montréal & Ottawa
Type: 27 weeks full-time (April 17 – Oct 17)
Salary: $13.5/hr for 40 hours/week for 27 weeks with housing, food, Provisions for one week of unpaid vacation.
Organization website: Camp Amy Molson: http://www.campamymolson.com
Farm Program: http://www.youngrootsfarm.org
Contract Details: 27 weeks full-time, 40 hours per week
Start date: April 17, 2022
End date: October 17, 2022 with possibility of extension for administrative work through the winter.
Acting Supervisors: Farm Educator and Director of Operations, Camp Amy Molson
About us:
Camp Amy Molson (C.A.M.) is a summer camp with a 77-year history of providing outdoor experiences and life skills to at-risk populations from Montreal. Located in the beautiful foothills of the Laurentians, on traditional Kanien'keha and Aniishnabe territory, between Ottawa and Montreal, we engage over 550 participants in our programs throughout the year (summer camp, family camp, youth farm and wilderness immersion camp). We are committed to providing some of the most affordable programs in the province. Our main activity is summer camp for 150 children at a time (ages 5-13), focusing on fun, excitement, self-esteem building as well as important time for decompression in contact with nature away from the city. Other programs include Farm and Wilderness Camp for 12-17 year olds, family getaway weekends for inner-city community centres, harvest events for families and the public, and outdoor retreats for other groups.
Young Roots Farm is the community farm at C.A.M. For 10 years, it's mandate has been to spread the joys of growing vegetables, fruit and animal products and strive for balance with our environment. With an outdoor kitchen, micro scale livestock rotation and a third of an acre of forest-garden under care, we teach self-sufficiency, indigenous cultural lessons, discovery of new flavours, and promote direct contact with the soil, sweat and ecological cycles that we depend on for food. We teach cooking, farming and right relationship with nature, provide vegetables to the camp kitchen and operate a youth entrepreneurship program that brings our produce (including pesto, pickles, and hot sauce) to market. We combine the excitement of hundreds of youths, organic growing methods and a unique farm landscape that has been designed for discovery and engagement to nurture a direct connection between people and their food.
The Farm Manager: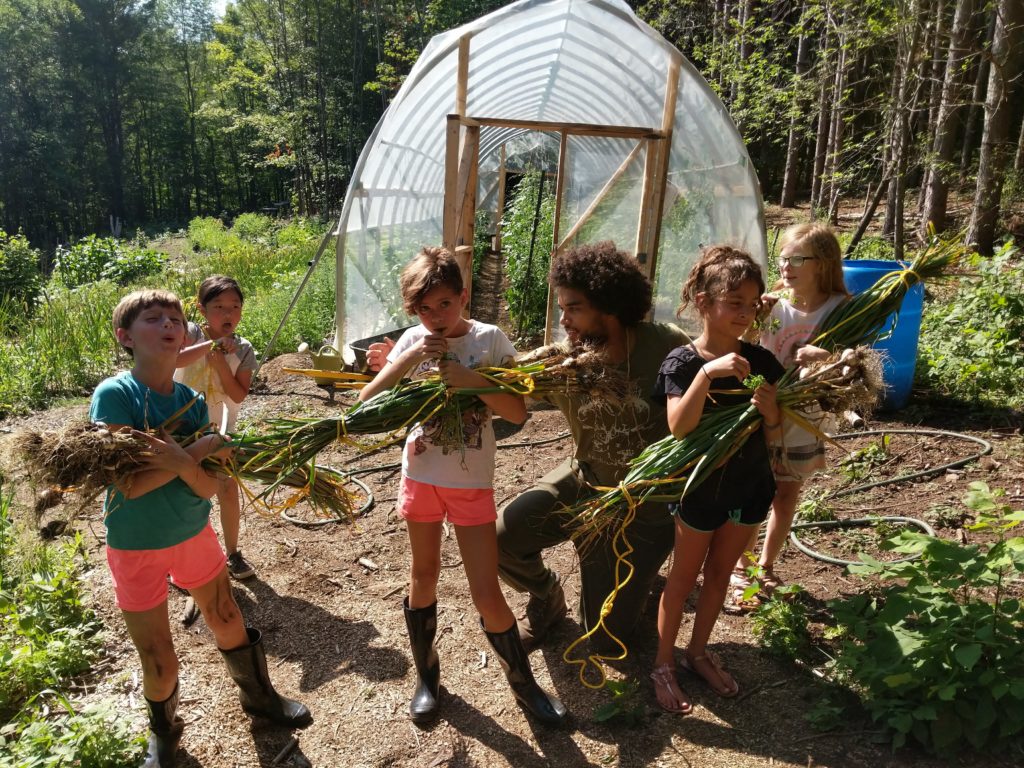 Under the guidance of the Farm Educator, and as part of a four-person Farm Team, the Farm Manager will be responsible for managing a 1/3 acre mixed vegetable, fruit and micro-scale livestock rotation as well as delivering educational programming for campers. The job responsibilities will change seasonally as follows:
April: Orientation for the season with Farm Educator, planning and coordinating
May-June: Managing farm operations (seeding, transplanting, planting, compost delivery, equipment management, starting livestock rotation, small construction and repair projects), lesson preparation for summer camp, driving for transplants, seed, grocery and farm team pick up.
July August: Managing farm operations, delivering education programming for summer camp ages 5-13, participating in C.A.M.'s Leaders in Training program, involving campers in aspects of the farm such as compost, livestock, farmers markets etc, participation and leading role in Farm and Wilderness Camp at the end of August
September: Managing farm operations and going to farmers markets, delivering programming for community and family groups, organising Harvest Event for families
October: Managing slaughter or relocation of livestock, closing of garden beds and farm, producing year end reports, planting garlic.
Qualifications:
Full driver's license and good driving record
Market gardening experience, ability to create and follow crop plans, manage farm operations including bringing produce to market, set priorities, delegate tasks clearly
Basic level of maintenance or construction knowledge and ability to make small repairs, troubleshoot compost or irrigation systems or other low-tech farm equipment (no tractors or BCS knowledge required)
Sensibility, experience and/or enthusiasm for working with children from different backgrounds and for delivering educational programming for participants of all ages.
Proficiency with word and excel, keep records, write reports
Proficiency with instagram and wordpress
Ability to manage a small team, communicate openly, work with different peoples' strengths and weaknesses, provide feedback, delegate.
Ability to work independently for certain periods as well as within a tight-knit and intense social environment of the farm team and summer camp at large
Ability to work in physically demanding conditions (rain, cold, bugs).
Fluency in English. Fluency in French is also an asset.
We encourage applicants from underrepresented or marginalized communities to apply.
Application:
Please send your CV and cover letter to garden(AT)campamymolson.com
Please indicate you saw this posting at FoodWork.ca.