SUMMER JOBS & STUDENT JOBS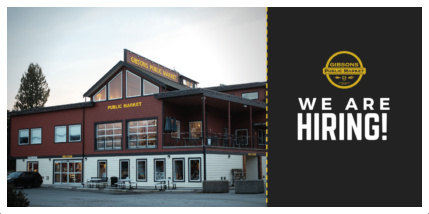 Hiring: Business Development Coordinator
Type: age 30 & under / summer
Organization: Gibsons Community Building Society
Location: Gibsons, Sunshine Coast BC
Overview: Are you interested in a career in the business sector and/or business development? Are you interested in stakeholder relations and marketing? Do you love logistics and organization? The Business Development Coordinator is a position with Gibsons Community Building Society aimed at growing our rentals portfolio, sponsorship and programs and will also support operations in helping to build a Standard Operating Procedures Library. This position is a Canada Summer Jobs role, pending funding approval (which should be confirmed by April/May 2023).
The ideal candidate for this position will be a business student who has completed at least one course in marketing. We will work with our partners in the Squamish and shíshálh Nations and Capilano University to prioritize the hiring of an Indigenous student for this position.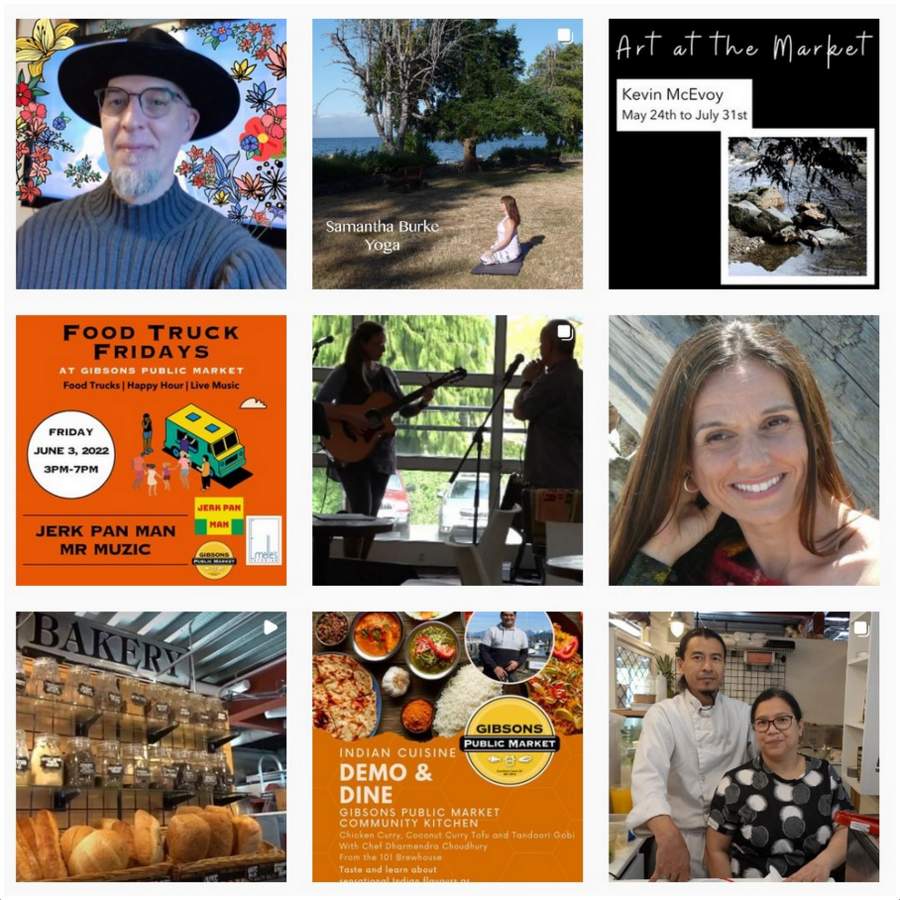 How to apply: Please send us your resume at hayley@gibsonspublicmarket.com , subject: Business Development Coordinator. Please indicate you saw this posting at FoodWork.
Anticipated start & end date (however, may be negotiated): May 22 - September 1, 2023
Hourly wage: rate $18.75
About the role:
Under the supervision of the Manager, Community Impact, the Business Development Coordinator will be responsible for business development of the Gibsons Community Building Society. They will also work on partnering with local businesses for venue rentals, sponsorship agreements, and our affinity partnership program.
Tasks & responsibilities:
The Business Development Coordinator will also join our marketing team which promotes our programming, events, and vendors. During their time with the team, they will focus on developing a new joint marketing opportunity for our Market vendors. They will also assist in building a Standard Operating Procedures Library to assist the business and its employees work more efficiently.
---
About Gibsons Public Market:
Gibsons Community Building Society's [GCBS] mission is to build a thriving community hub through the successful operation of Gibsons Public Market [GPM] – integrating vibrant community programs and public gathering spaces, an inspiring marine education centre and a bustling local market – to showcase Coastal life and support community economic development.
As a society, GCBS' work falls at the intersection of social economics, community development, sustainable growth and climate change. We do this through the integration of community economic development initiatives, placemaking activities, community engagement and volunteerism, and structured programs.
Gibsons Public Market is the site of nearly all of the Society's activities. GPM is home to six local businesses, a pop-up shop that rotates several small-scale community businesses on a monthly basis, community and commercial kitchens, public amenity spaces, and community aquarium
Some of the Society's marquee activities that take place at GPM include: a program to support livelihood entrepreneurs; hosting COVID-safe marketplace events like the summer night markets that draw thousands of visitors and the participation of over 40 local micro businesses at each event; health and wellness classes in our community amenity spaces; hosting of pop up restaurants, demo and dines, and children's cooking classes in the Community Kitchen; facility rentals for private events and the provision of a bursary program to support equitable, fair, affordable community access.
Please indicate you saw this posting at FoodWork.