FAMILY FARMING
Position: Farming, full-time
Farm: Golden Tree Farm
Location: St Mary Lake, Salt Spring Island, BC
Housing: Private cozy cabin, on site, available for 900$ month includes Wi-Fi, wood stove, full kitchen, shared bathhouse, shared W/D.
Golden Tree Farm on Salt Spring Island is seeking a full-time farm worker for 2024!
ABOUT GOLDEN TREE FARM
Golden Tree Farm is a family farm and a small intentional neighborhood located on Salt Spring Island, B.C. We are located on the southern tip of St. Mary's Lake, on the bus route, close to town, beaches, and public lake access. We steward over 30 acres in berry fruit, orchard, meadow, hay, mixed vegetables, hogs, and chickens as well as small patches of mixed forest and wetland.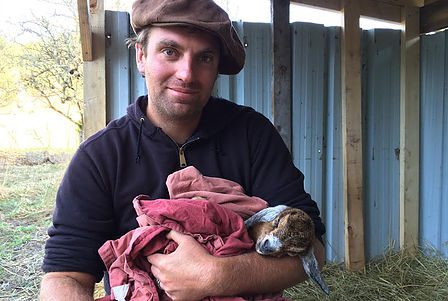 We have a deep connection and reverence for the earth, as well as the people living on it. Our farm scape is full of productive agricultural systems, there are many wild places as well. We have designed our farm to uphold many permaculture values and have an ecological mandate that includes:
Producing all our own power with 220 solar PV array
Harvesting our own water using extensive drainage ditches and a large, naturalized irrigation holding pond
Low till soil practices
Organic methods used wherever possible
Humane animal husbandry practices
Highly integrated food production systems
Employment opportunity
22$/ hour full time farm labor.
February 15 – November 1, 2024.
PLUS: Private cozy cabin, on site, available for 900$ month includes Wi-Fi, wood stove, full kitchen, shared bathhouse, shared W/D.
PLUS: Seasonal farm fresh food and eggs.
PLUS: Working with and learning from 3 excellent professional farmers!
Room for growth including multiyear employment (with raises) if you are a good fit.
Major diversity of task's throughout the year including: working in our 10-acre mixed fruit orchard, berry field, perennial landscape, grass maintenance, one day weekly in the market garden growing sustenance food crops, animal care and husbandry, general farm, and property maintenance.
DESIRED QUALITIES
We are seeking a hard-working human who is self-aware and a good communicator.
Physically strong with a solid work ethic.
Inspired to learn.
Farm and landscape experience a big plus.
Must feel great about working independently.
Feel comfortable performing repetitive outdoor tasks.
Non-smoker, no drugs, or heavy drinking permitted on the farm.
Active driver's license.
Must have minimum of 2 years agricultural experience or manual labor work experience.
All people of any orientation, and from all backgrounds please feel safe and welcome to apply. We are a safe and inclusive community.
HOW TO APPLY
Please send the following to:
office.bluehorse@gmail.com
Cover letter
Resume
THREE work related references with email and phone number
ONE personal reference with email and phone number
Please mention you saw this posting at FoodWork.