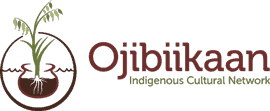 INDIGENOUS COMMUNITIES
Position: Program Administrative Facilitator
Organization: Ojibiikaan Indigenous Cultural Network
Location: Greater Toronto Area, Ontario
Full Time 2 Year Contract with possibility of extension
Closing Date for Applications: Monday March 8, 2021 @ 11:59 pm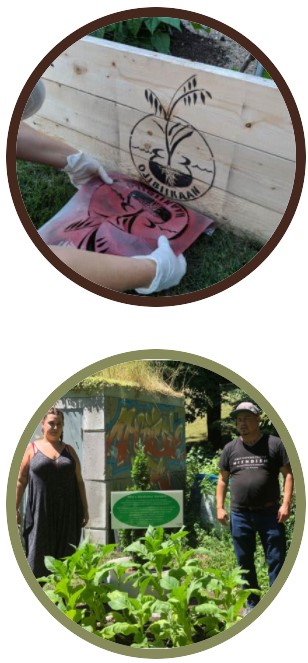 Ojibiikaan Indigenous Cultural Network (OICN): Our mandate is to strengthen Indigenous roots in Toronto, the GTA and surrounding First Nations communities through knowledge exchange and land-based food projects.
Ojiibikens (Little Roots) is a Early Years program developed, designed, and delivered by Ojibiikaan Indigenous Cultural Network (OICN) an Indigenous led not-for-profit in Toronto. The staff of the Ojiibikens program deliver virtual and mobile cultural and land-based activities for Indigenous children and their families in Toronto. This program is funded through the City of Toronto by the Government of Ontario Journey Together strategy for reconciliation.
Position Summary
The position works with the direction of the Program Manager. The position will be responsible for the administration, financial, and daily operation functions, coupled with provision of program support. The position is expected to maintain the office administrative procedures ensuring efficiency, effectiveness, and productivity. The position is key for ensuring all participants and visitors experience a warm and welcoming culture safe environment that is inclusive and barrier-free.
Duties and Responsibilities
Administration
Assist in onboarding new team members to include IT and system access aligns to role requirements and organizational policy
Maintain a detailed inventory log of assets
Will be the first point of contact for all office maintenance, distribution of supplies/equipment, bills, and daily errands.
Maintain record of all incoming mail/packages and outgoing mail/packages
Maintain electronic and paper filing systems
Assist Program Manager with any assigned admin tasks related to daily operations
Financial
Assist Program Manager in bookkeeping tasks as required
Run reports and prepare schedules from accounting and other software programs as required
Assist in continuity of financial transactions such as purchasing, accounts payable, payroll data input, and other
Perform some of the basic bookkeeping duties of the organization including enter approved expenses into general ledger, tracking and recording credit card use, and application of purchase order system
Program Support
Maintain monthly schedule for Indigenous Food Sovereignty programming
Assist with program promotion
Assist the Team members by documenting planning of program development, design, implementation plan, delivery and evaluation
Assist the Team with tasks for ensuring successful workshop facilitation and hosting ceremonies, webinars, delivery of virtual programming and community events
Support Indigenous Food Sovereignty programming through participation in organization initiatives
Qualifications
Cultural connection:
Must possess first-hand knowledge of the Indigenous communities, culture, traditional protocol and practices and teachings obtained through both lived and professional work experience.
Knowledge of the 7 Grandfathers with reference to confidentiality and privacy
Comply with the shared values and standards of cultural customs, traditions, practices, and codes of ethics for ensuring a culturally safe environment.
Knowledge of Indigenous spirituality and cultural identity for ensuring these are the core guiding values of the organization.
Education
Minimum Ontario Secondary School Diploma or equivalent
Preferred Office Administrator Diploma
Experience
3+ years of administration experience (required)
Familiarity with basic bookkeeping considered an asset
Knowledge, Skills & Abilities
First hand knowledge of the Indigenous communities, culture, traditional protocol and practices and teachings obtained through both lived and professional work experience
Highly skilled in Microsoft Office: – Outlook, Word, and Excel, as well as Google suite
Ability to manage time effectively and prioritize tasks.Effective time manager when dealing with competing priorities
Excellent facilitation and communication skills
Exceptional interpersonal skills and ability to follow direction.
Ability to work as part of a team within a multi-disciplinary setting is a must
Conflict resolution and de-escalation skills
Understanding of prevention of lateral violence
Ability to think critically, analyze, and conceptualize
Knowledge of a First Nations, Métis, or Inuit language is an asset
This is a full-time contract position based in Toronto from April 1, 2021 to March 21, 2023 with the possibility of extension. This position requires some local travel and some evening and weekend hours to attend meetings, special events and fulfill other job functions. The starting salary is $55,016 per annum.
To Apply: 
Please submit your cover letter, resume and three references (previous supervisor, character and Elder) via email to: ojibiikaanjobs@gmail.com Subject Line: Applicant – Program Administrative Facilitator. The deadline for applying is Monday March 8, 2021 @ 11:59 pm EST.
Please indicate you saw this posting at FoodWork.
As an organization primarily serving the Indigenous community of Toronto, we encourage applications from qualified First Nation, Métis and Inuit applicants. and all others who are interested in the position. Only those applicants selected for an interview will be contacted. Accommodations for applicants with disabilities are available upon request.