ORGANIC MARKET GARDEN / FARM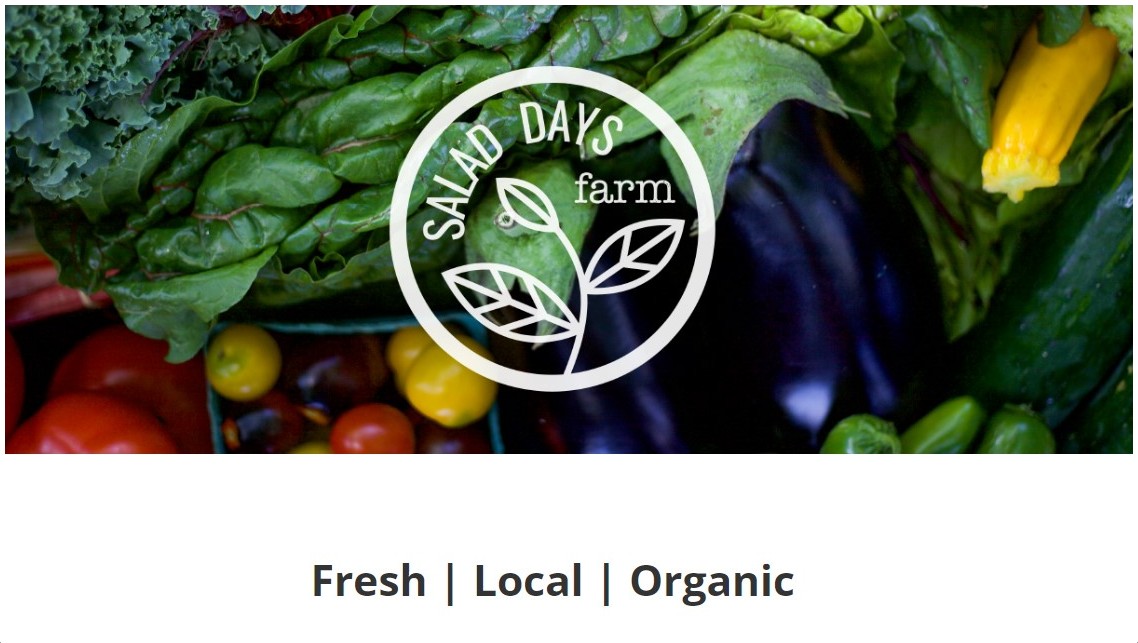 Hiring: Organic farm worker
Farm: Salad Days Farm | Instagram
Location: Belwood, near Fergus & Guelph ON (no on-farm accom.)
We are seeking one full-time farm worker to join our team for the 2023 season!
About Salad Days Farm
We are a 7-acre market garden located in Centre Wellington, 15 minutes from Fergus/Elora, and 30 mins north of Guelph. We grow a wide variety of certified organic vegetables that are sold through a 125-member Farm Share (CSA) program, an on-site farm store, and to local grocery stores.
We cultivate 1.5 acres of certified organic vegetables including 2 large hoophouses, caterpillar tunnels, and heated propagation greenhouse. Our growing practices are centered around low-till principles on an intensive raised-bed system. In other words, we do not use heavy machinery and rely mainly on our bodies and hand tool to grow our vegetables. Therefore, physical fitness, patience and stamina are a must.
Our focus is growing top-quality produce, so attention to detail and pride in one's work are essential for this job. In order to keep the farm running smoothly, we put a strong emphasis on developing "lean" systems to improve the farm's efficiency. Farming is physically demanding, and employees must be prepared to work in all weather conditions. A positive attitude and a sense of humour go a long way!
Farm Job Description:
Duration: May 1 to Oct 27 (exact dates TBD). Possibility for part-time hours in Nov and Dec.
Weekly Schedule: 30-35 hours per week; Tues-Fri with occasional Mondays. Work hours are 7:30am to 4:30pm with a 1-hour lunch break. During peak season/hot weather we may begin work as early as 6:30am. One Saturday farm store shift (9am- 4:30pm) per month may be required.
Job Requirements:
Previous farming experience is an asset but is not required
Must possess a positive attitude and a strong interest in organic agriculture
Capable of physical labour in all weather conditions (including bending, squatting, kneeling and lifting up to 40lbs)
Willingness to complete repetitive tasks with efficiency and an attention to detail
Ability to follow instructions, learn new tasks quickly, and receive feedback
Strong communication skills and a willingness to ask questions
Applicants must have reliable transportation to and from the farm. We do not offer on-farm accommodations.
Responsibilities:
Field work including compost spreading, weeding and transplanting
Harvesting and washing vegetables
Assisting with weekly packing of custom Farm Share orders
Bagging salad greens for large wholesale orders
Pruning and trellising hoophouse tomatoes and cucumbers
Compensation will start at $17/hr with opportunity for growth. A complimentary weekly share of organic vegetables is included, as well as 10% off Farm Store products.
To apply, please e-mail your resume and cover letter to info@saladdaysfarm.ca . Please indicate you saw this posting at FoodWork.
Applicants must be legally entitled to work in Canada.