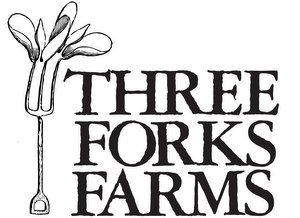 ORGANIC FARMING
Position: Full Time Farm Staff
Farm: Three Forks Farms
Location: Manitoulin Island, Ontario
Accommodation: on farm accommodation available
Employment Opportunity – Multiple Positions Available
Three Forks Farms is mixed organic vegetable, seed and chicken farm located on Manitoulin Island. We have been growing in the North East for 6 years, to both direct to retail and wholesale markets. In 2022 we will be doing 2 off farm markets, one on farm markets and servicing multiple wholesale customers. All production is in adherence with the organic standards as Three Forks Farms is certified by Eco Cert Canada.
We are seeking staff to join us for the 2022 season who are looking to work hard, expand their knowledge of organic food production, and work with the team to produce high quality, safe organic foods in a timely and efficient manner.
Full Time Farm Staff Job Description
Working alongside the owners, the farm staff are engaged in all activities on the farm from planting, weeding, harvesting, processing and maintenance. All staff have a combination of physical labour both indoors and outdoors in all weather conditions. A great opportunity to learn all aspects of a diversified organic farming operation.
On farm accommodation available and can be negotiated based on experience.
35 hours per week with more hours earned based on performance if desired
Priorities
Three Forks Farms is an equal opportunity employer. We believe that all people should have equal access to opportunities, food and community. All applicants will be evaluated equally without bias towards race, gender, ability or sexual orientation.
Full Time Farm Staff Qualifications:
physically fit and strong and enjoy manual labour
an ability to work in groups with a positive team attitude, AND also able to spend hours alone on a project (ex: weeding, planting)
able to work under pressure and on tight timelines, in physically demanding conditions
understand hustle and able to maintain pace of work
have a genuine interest in agriculture as a career
comfortable with doing repetitive tasks
positive attitude, self motivated, flexible, and respond well to feedback
able to problem solve and create individualized efficiencies as you work
able to work some weekends
enjoy music, the outdoors and making life's moments fun while being productive
Optional additional assets:
A valid driver's license and able to drive standard
Experience working on an organic or ecological farm
Bi-lingual (Oral French and English)
Salary: $15-17/ hr depending on experience and accommodation
As some positions may funded, please indicate on your application if:
you were enrolled in full time studies in 2021/2022 academic year and has plans to attend full time studies in the fall of 2019.
Between the age of 15 to 30
Be a Canadian Citizen, a permanent resident or person to whole refugee protection has been conferred under the IRP act
Place of residence for summer 2022 or if in need of accommodation
Deadline for Applications: January 28th
Please send resume and cover letter to eat(at)threeforksfarms.com or mail to:
9 Douglas Road,
Gore Bay, ON
P0P 1H0
Please indicate you saw this posting at FoodWork.
We will only be contacting those that have been selected for an interview. Apply any time. We will start interviewing at the end of January (so early applications are welcome) and aim to have completed the hiring by February 14th or once the ideal candidate is selected