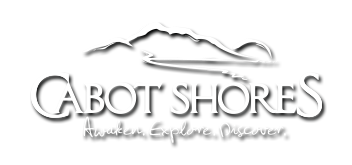 ORGANIC VEGETABLE GARDENING
Position: Garden Assistant
Resort: Cabot Shores Wilderness Resort and Retreat Centre

Location: near Englishtown, Cape Breton Island, Nova Scotia
Housing: some on-site shared housing is available for rent
Cabot Shores Wilderness Resort & Retreat Centre is seeking Garden Interns. We are located on the Cabot Trail on the relativley remote Atlantic coast of Cape Breton right on the ocean. The Cape Breton Highlands National Park is not far from us, and there are hikes and swimming right out the door.
Join our fun-loving, hardworking and friendly staff and do your magic in our extensive vegetable gardens grown according to organic principles.
The position opens in early May and goes through mid-October; it is full time. Shorter, 2-month stays are possible.
Activities include: tending to our gardens (planting, watering, weeding) and to the grounds (pruning, mowing), garden-to table practices (harvesting, cleaning, prepping veggies; dehydrating and freezing veggies), foraging berries, greens and mushrooms; working with compost (including moving of soil from our chicken run to new raised garden beds), harvesting apples and making cider and more.
We are looking for both volunteer and paid staff. Volunteers receive food and lodging plus adventures (kayaking, guided hikes etc), use of resort facilities (internet, kayaks, attendence at live concerts and more) in exchange for your work.
We have student summer jobs positions available.
For paid staff, hourly wage depends on your experience. Some on-site shared housing is available for rent.
If interested, send us your resume and cover letter to barbara@cabotshores.com . Please indicate you saw this posting at FoodWork.
All applicants must be Canadian permanent residents or citizens or have a valid work visa.