HAMILTON JOBS
Grow with us! We are seeking an experienced greenhouse grower to join our 2021 team.
Position: Organic Greenhouse Production Supervisor
Company: Paradise Fields
Location: Hamilton / near Albion Falls & Binbrook, Ontario (accessible by bus & bicycle)
Type: Full Time
Start Date: ASAP
About us: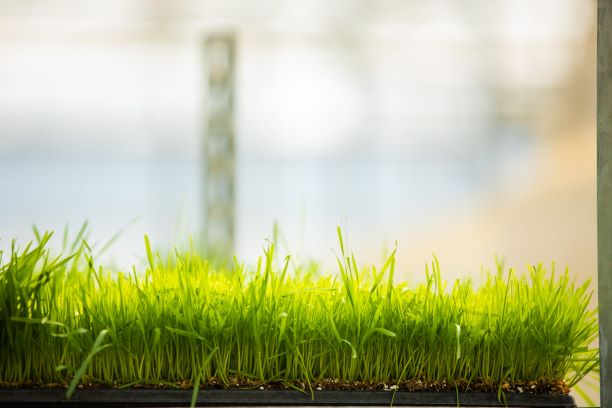 At Paradise Fields, we aim to grow the most nutrient-rich fruit and vegetables on the planet. We do so by fully mineralizing our soil, improving the soil microbiome, investing in state-of-the-art infrastructure, and using regenerative agriculture as a foundation of our farming practices.
Our 64-acre farm, with forests, ponds, and an environmentally sensitive area, is located in the Green Belt corridor of Hamilton. We currently farm ten acres – with 9,000 apple trees bearing 50+ varieties of apples, some pears, and a few plum and paw paw trees. Around five acres are dedicated to our vegetable production and two acres for various berries, including haskaps, strawberries, raspberries, and kiwi berries. Three acres of land has been designated for a future agri-tourism and wellness centre. We are currently expanding our greenhouses to allow for year-round production.
Job Description
The Greenhouse Production Supervisor is responsible for managing crop growing in our 30,000 sq. greenhouse. This person is also responsible for the proper care of the greenhouse, including the principles and practices of plant cultivation, propagation, and protection.
Responsibilities & Duties
Identify the plants and their problems (diseases, pests, and others).
Plan, organize direct, control, and/or coordinate activities of workers engaged in propagating, cultivating, harvesting and packing various crops.
Train new employees in cultivating techniques, including pruning, de-leafing, thinning, irrigation, and pest control. Manage all greenhouse personnel under their direction, supervise their activities, and train them in the appropriate techniques for the plants being grown.
Track labour efficiency and make appropriate changes in labour crew to meet company goals.
Ensure the labour quality meets company standards
Coordinate a pest control program suitable to organic standards
Ensure all safety policies (worker safety and food safety) are followed and enforced
Establish and maintain a program to record crop growth data (weekly crop report, climate report, fruit maturation report, production, etc.).
Must be able to budget and forecast crop expenses and yields.
Responsible for inspecting facilities for signs of disrepair and coordinating repairs
Education:
College or Bachelor degree in Ag business or Ag science, or related field (agricultural emphasis) preferred.
Qualifications:
Minimum 3 years of relevant job experience as follows:
Must be able to identify the plants and their problems (diseases, pests, and others).
Must be able to plan, organize, direct, control, and/or coordinate workers engaged in propagating, cultivating, harvesting and packing various crops.
Strong verbal and analytical skills with the ability to interact effectively with all levels of employees and management.
Must be able to budget and forecast crop expenses and yields.
Must be computer literate in Excel, Word and capable of running greenhouse computerized software.
Must have a valid driver's license and clean record.
Schedule:
A typical shift is 8 am to 4:30 pm, with allowances for longer and shorter days based on weather and workload typical at any farm. We do not work Saturdays on our farm or at markets. The occasional Sunday shift will be necessary.
Term:
We are seeking a full-time worker with a long-term commitment to grow with us. There is a standard 3-month probationary period; however, we will sit down after one month to discuss if this is a good fit for both Paradise Fields and the hired candidate.
Compensation:
Based on experience
How to apply:
Please forward your CV/resumé to info@paradisefields.ca
Please indicate you saw this posting at FoodWork.
Applicants must be legally entitled to work in Canada
Only short-listed applicants will be contacted
Thank you for your interest!