ORGANIC VEGETABLE & FLOWER FARMING
Hiring: Market farming help (2 positions available)
Farm: Rooted Oak Organic Farm (Vegetable & flower farm)
Location: North Augusta, south of Ottawa, Ontario
Duration: May 1st - October 28th 2023
Housing: Not available. There are several small towns close by: Merrickville (15 min) Brockville (15 min), Spencerville (15 min), Kemptville (25 min), Smiths Falls (25 min)
Rooted Oak Farm was founded in 2017 and is an organic vegetable and cut flower farm located in North Augusta, Ontario. We grow on 12 acres with four acres in vegetables, 1/4 acre in flowers, and the rest in annual cover crops. We operate a 150-member main season CSA, 100-member fall CSA, and two farmer's markets, one in Ottawa and one in Kingston. We operate with two full-time staff and two full-time farm owners.

Job Description:

The successful candidates will work alongside the two owners of Rooted Oak having a heavy hand in all aspects of operating a CSA and market farm. Candidates can expect a seasonal flow of tasks, greenhouse work and transplanting in the spring, weeding and more transplanting in the early summer, and harvesting, wash/packing in the late summer, bulk harvesting and farm clean-up in the fall.

We operate mostly at a hand scale with the help of machinery when possible. Candidates must be comfortable working in all weather conditions (come prepared with weather-appropriate gear), amenable to repetitive tasks, and able to lift up to 50 lbs.

The ideal candidate is hard-working, physically fit, interested in market farming, problem-solving mentality, ability to follow instructions, strong work ethic, and most of all a good attitude. Previous experience in farming, landscaping, tree planting or outdoor work experience is an asset but not required.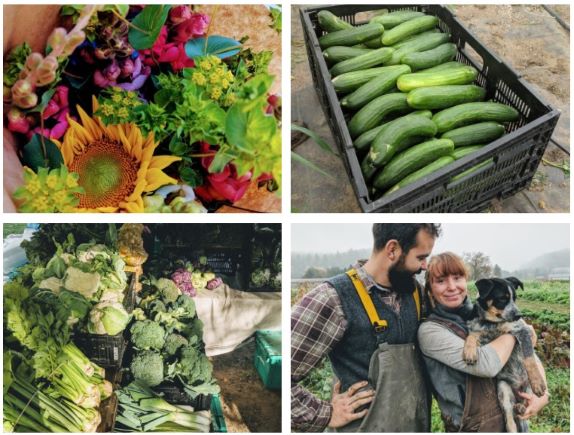 Why work for us?!?:

We are two ideologically driven young farmers who started our farm business on rented land in 2017 and are now entering our third season on newly purchased land. Contrary to a farm that has been operating for years in one place and has collected all the infrastructure and tools it needs, we are still establishing systems here and employees will be involved in that process and will have a glimpse into the decision-making process for those systems. It is important for us to make space for learning (if that's what you want) but the expectation is that the work comes first.

We farm as a way to change our food system, it is a political act that has ripple effects throughout our community. We love food, and love to grow and learn. We volunteer our time with organizations that are working towards a more just food system, like the National Farmer's Union and the Canadian Organic Growers. We value this advocacy work as part of our farm and make time for it.

We take work culture seriously and will do everything we can to have effective compassionate communication on our farm. We have taken the Non-violent Communication course and Holistic Management course and both have shaped our communication methods. Being proponents of a just food system, we don't believe in asking our employees to work as hard as the farm owners, for that reason we will never ask you to work beyond 40 hours a week and keep a firm work schedule.
Tasks:
Communication: active listening, asking questions and clear communication.
Greenhouse: soil block making, seeding, watering, moving trays
Fieldwork and Planting: Spreading amendments and compost, hand transplanting, use of waterwheel transplanter, setting up irrigation, laying row cover, putting down sandbags
Weed Management: Use of hoes, wheel hoes, Tilmor two-wheeled tractor and occlusion methods
Harvest: Proper harvest of vegetables taking care of post-harvest handling and quality control and lots of cleaning
Miscellaneous: there are all kinds of odd jobs on a vegetable farm! Cutting grass, weed whacking, washing bins, lots of cleaning, etc.
Key Qualifications:
Reliable with a positive attitude
Hardworking with the ability to work quickly and efficiently
A keen eye for detail
Comfortable working in all weather conditions and around machinery
Ability to use basic hand tools
Willingness to learn and ask questions
Comfortable working in a team or alone
A valid drivers license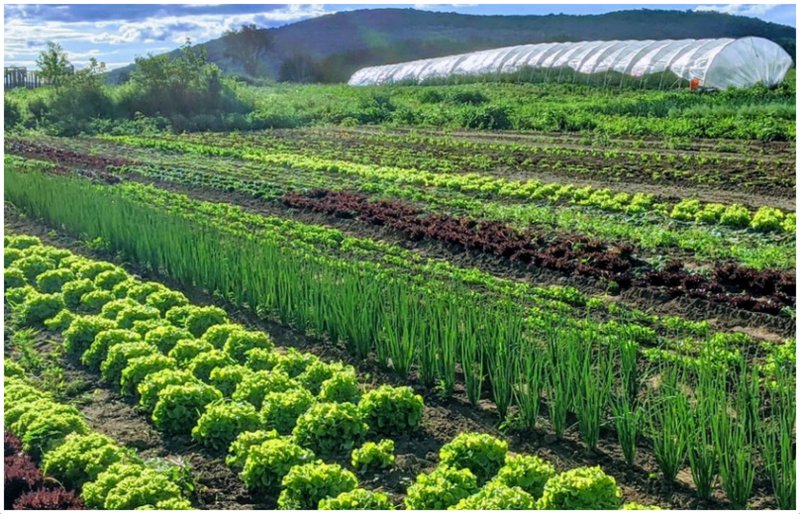 Job Details:

Start/ end date: May 1st- October 27th
Schedule: 40 hours per week. 8 am-5 pm (earlier in the summer to avoid extreme heat, 1-hour unpaid lunch)
Wage: $16.50/ hour

Must have reliable transportation to and from work.

Work Perks:
A weekly CSA basket from June 22nd - October 22nd (Value $660)
Access to free seconds produce and flowers
Three paid sick days
$500 cash bonus if you work the entire contract
Please send your resume and cover letter to Nikki at info@rootedoak.ca
Please indicate you saw this posting at FoodWork.