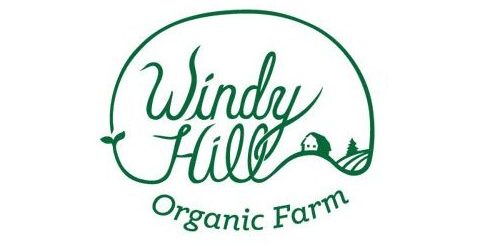 FARMING, CSA & MARKET GARDENING
Role: Organic farming, 30-40 hrs/wk
Farm: Windy Hill Organic Farm
Location: McKees Mills, near Moncton, New Brunswick
Housing: on-site housing available, see below
Windy Hill Organic Farm is located in lovely McKees Mills in Kent County, NB. We are 40 kms from Moncton, 8 km from the coast (and a very nice beach) and 4.5 km from St-Antoine (groceries, library, pharmacy – the basics of life).
Windy Hill started operations in 2010 and we began our CSA program in 2011. We have over 100 CSA members and also sell produce at a local farmer's market and farm stand as part of the Coin Bio/Organic Corner Cooperative. We grow a wide variety of vegetables and cover crops on 4 acres, raise a few chickens for meat and eggs and keep some goats for farmer milk and meat. There are two greenhouses and two tunnels for season extension, we raise all our own transplants and propagate our own sweet potato slips. There is a small orchard and a local beekeeper manages hives on the farm. I am the sole owner and manager, as well as one of the workers, and I rely on a team of four keen and hard-working employees to help run this successful farm business.
We have need of one worker for 30-40 hours per week. Most of the work will be in the fields: transplanting, weeding, irrigating, harvesting, washing and packing vegetables as well as maintenance like grass cutting, simple construction and repairs. You will be trained in any skills needed to carry out farm work and I encourage feedback and questions. We meet as a team at the start of every work week for an overview of the week ahead and there is a lot of opportunity for discussion at our shared lunches.
Work weeks are from Tuesdays to Fridays from 8:00 – 5:00 with an hour off for lunch. One person will also be on duty Saturdays for early morning milking, plant and livestock care while I'm at the market. I feel it's really important to take some time to sit down together and to take a decent break midway through the day so we each take turns preparing lunch for the whole crew from farm food and other ingredients I provide.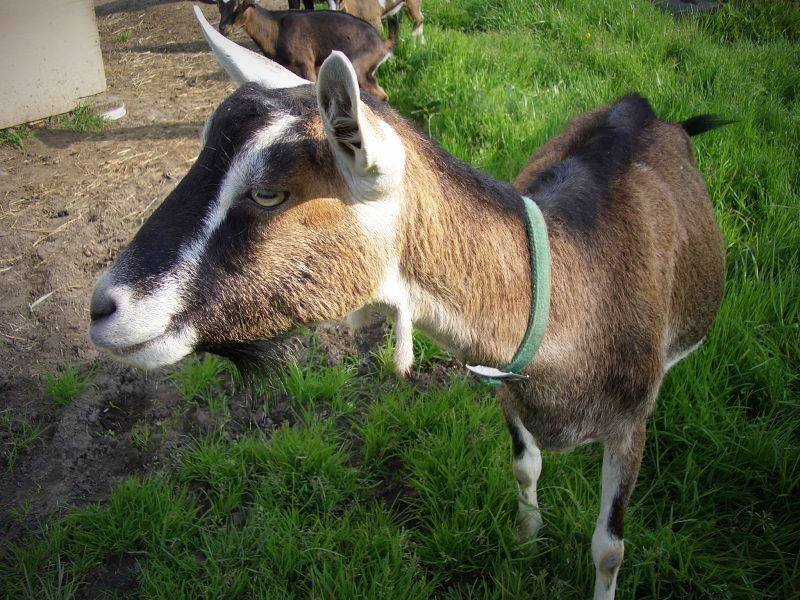 The season began at the start of May and runs till the end of October. We can have a really hot summer and it usually starts getting cold in late September/early October. Of course there will also be bugs: mosquitoes and blackflies though we're lucky to have fewer than most because of our windy location.
Salary starts at minimum wage ($13/hour in NB) and increases commensurate with relevant farm experience. Second quality (or "number 2") farm produce is available to workers for free and some crops are available for self harvest throughout the season. If you are a keen, self-directed learner you will have many opportunities to learn about vegetable growing, livestock care, cheese-making, bee-keeping, fruit tree care, food security and more. We have two Open Farm Days each year when you'll have the opportunity to help out with farm tours to the public. We are a very lively and active farm with lots of community involvement. We try to keep the work interesting by varying tasks among all workers so no one gets over-worked in one area. We also try to work with everyone's individual skills and abilities so some people may find themselves doing certain jobs more than others.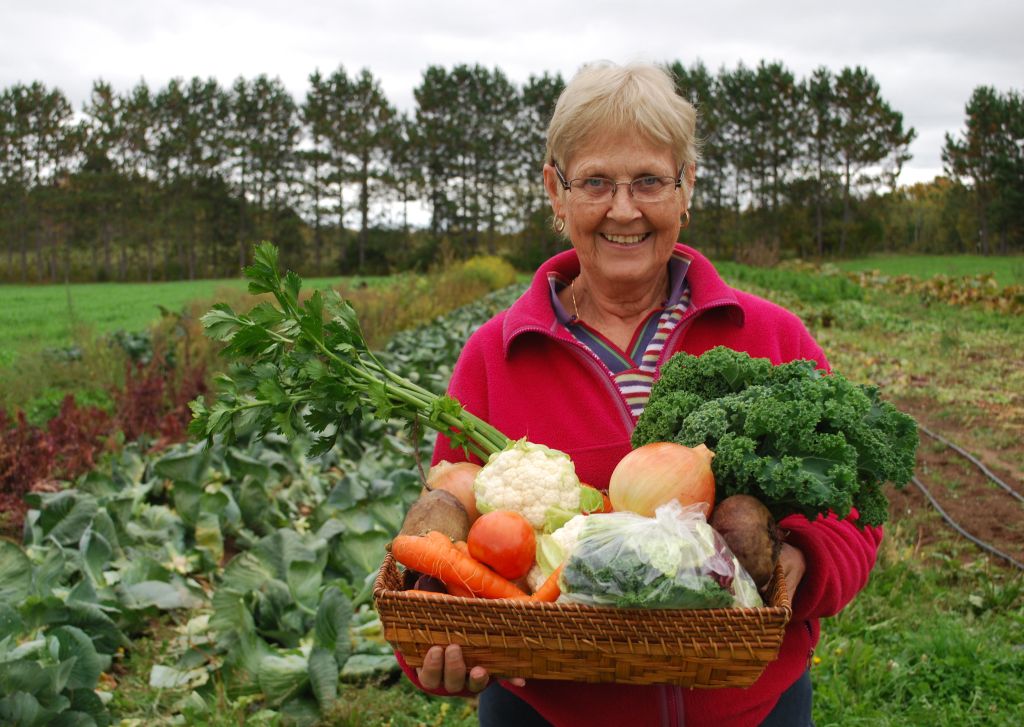 Accommodation is available for one person in a small (12'x16') fully equipped (kitchen, heat, hot water, shower, composting toilet) cabin on the farm property. Rent is $350/month and includes internet, shared laundry and electricity as well as access to all food grown on the farm. We are within biking distance to the nearest town, however it is still recommended that you have your own vehicle. I'm afraid we can't accommodate any pets on the farm.
I am looking for someone who has had at least one full season on a farm, preferably a vegetable farm. Other requirements include being able to work well with others as well as on your own; keen and willing to learn; able to follow and carry out instructions; fit and healthy – able to easily lift and carry 40 lbs and comfortable spending hours at a time bent over close to the ground; punctuality is important and a good attitude is paramount. The work is physically demanding and all tasks, even those appearing to be very simple, must be carried out in a thoughtful and mindful way.
Other abilities not required but looked upon favourably include: ability to drive standard shift vehicles, ability to operate a farm tractor and equipment, experience hand milking (cows, goats, sheep), building and construction skills, French language competency. We work mainly in English but try to include French into our week on French Friday. This is a bilingual region in a bilingual province so it's good to have some command of both languages if you plan to work at the farmer's market.
To apply, please contact Alyson Chisholm at office@windyhillfarm.ca with a letter and resume outlining your experience.
Please indicate you saw this posting at FoodWork.