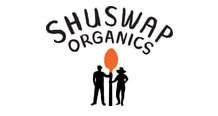 ORGANIC VEGETABLE FARMING
Position: Organic farming
Farm: Shuswap Organics
Location: Grindrod, North Okanagan, BC
Housing: camper trailer (see below)
Shuswap Organics grows five acres of certified organic mixed vegetables on a sixteen acre farm along the banks of the Shuswap River in Grindrod, BC. We grow and sell produce ten months of the year!
We use combination of tractor based and human powered farm equipment and tools so we can reduce tillage, maximize soil health, but also minimize the impact on our bodies. For example, we'll use basket weeders on a tractor to prepare and manage early weeds in the carrots, but we will also be in there with a wheel hoe and hand weeding at least once in the season.
We have a mix of sales channels, but sell most of our produce to chefs and small grocery stores. In 2023 we have some exciting projects underway; we will be expanding our acreage using cover crops and no-till practices on 2 new acres, we will be installing a new hoop house, and setting up permanent irrigation lines. Along with daily harvest and planting tasks, you will get a chance to participate in these projects.
We are certified organic, and believe in growing healthy fresh food for our community that also supports the health of our animals and the environment. We strive to make every work day as efficient as possible. We'd rather work a full and effective 8 hour day with the afternoon/evenings off, versus a scattered day working 10+ hours. We expect our employees to show up on time and ready to go. We foster a work environment that thrives on building leadership - we want our employees to learn, and build confidence and independence in the skills and tasks at hand.
We are looking for a Farmer to work alongside us, Owen and Emily, to successfully execute the growing plan for the 2023 season (and potentially beyond!). Our ideal candidate is dedicated, hard working, self-motivated, positive, flexible, solutions oriented, and values collaboration. We are looking for someone who is experienced and passionate about organic small-scale agriculture.
Qualities:
Strong observation skills an asset
Understands the importance of a well-made and consistent kale or carrot bunch.
Good time management, record keeping, and organizational skills
Hard working
Strong and clear communicator, and confidence to ask questions when tasks or expectations are unclear
Be able to work in all weather conditions, and must be able to lift 40lbs repeatedly
Detail oriented
Job Tasks:
Planting - preparation in the field, cultivation, seeding, transplanting
Weeding - by hand, or with experience in a cultivating tractor or PowerOx
Harvesting - by hand, greens harvester, undercutting, and tractor based root harvester
Post harvest - washing and packing vegetables, preparing for deliveries
If candidate has experience, we're open to tasks including field supervision or post harvest supervision level managment (please indicate interests on your interest letter)
Details:
Early to mid May start date, and finish at the end of October. If you're interested in year round work, please let us know as we have winter employment available in the pack house. The nature of winter work is less varied, but it is still a vital part of strengthening the small scale food system!
40 hours per week, 5 days a week, Monday to Friday. There is the option to work additional hours during peak season July-September, but it is not an expectation. Workdays start at 5:30-7AM depending on time of season and weather (ex. early spring and late fall we start later in the morning, during a heat wave we start as early as possible).
We offer $18/hour to start with little experience, but negotiable up to $20/hour with adequate expereince. On Farm accommodation is available in a camper trailer. It has electricity, cook stove, small fridge, running water, toilet and shower, no-leaks, and is in good shape. If you enjoy camping, there are lots of spots to pitch a tent.
How to Apply:
Please submit a 1 page (MAXIMUM) letter of interest telling us why you're interested in this role, and what you would bring to our team. Also include your resume (maximum 2 pages) and at least 2 professional references. Email to emily.jubenvill@gmail.com by April 15, 2023.
Please indicate you saw this posting at FoodWork.
While we thank all those who apply, only applicants selected for interviews will be contacted. ONLY applications from Canadian residents (or people with a valid work visa will be considered).