LOCAL FOOD, ORGANIC FARMING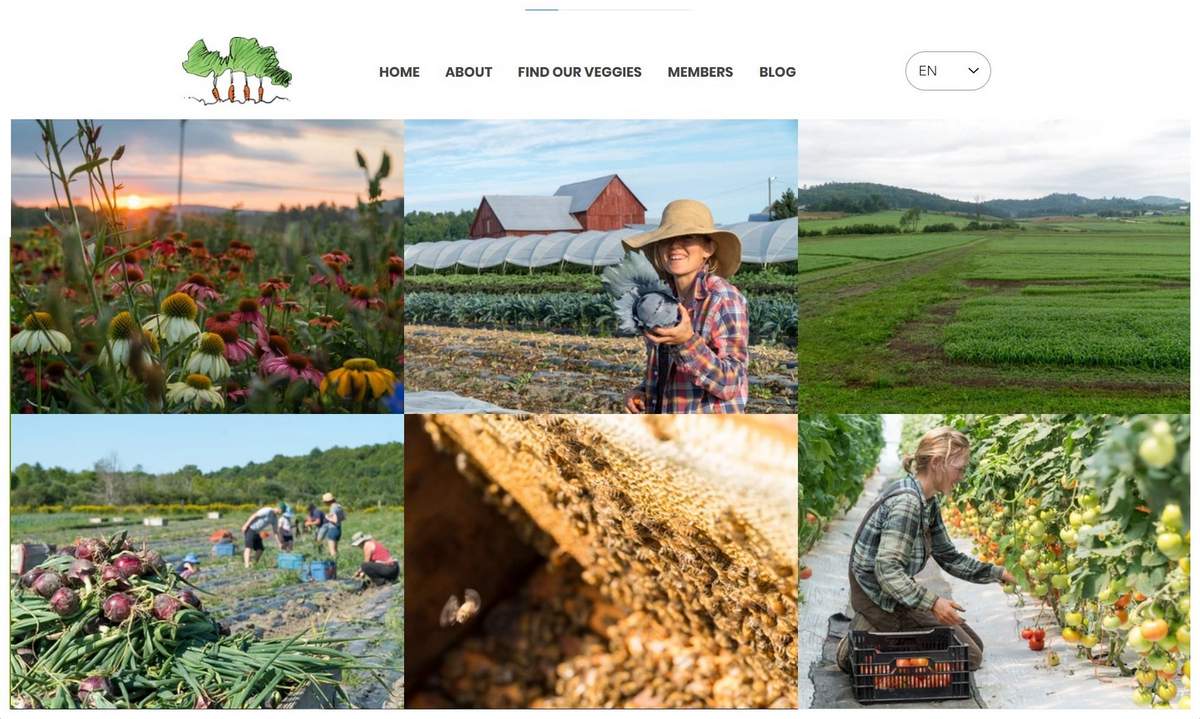 Hiring: Organic veggie farming (3 positions)
Farm: Roots and Shoots Farm
Location: Sainte-Cecile-de-Masham near Wakefield, Quebec (30min north of Ottawa, Ontario)
Housing: (3) rooms are available on-farm at $150 per month. Other local accomodation may be available
Type: full-time paid positions
Starts: May 1st, 2023
Are you an enthusiastic, physically strong person? Do you love good food? Do you care about the environment? Do you like working outside? If so, this is the job for you!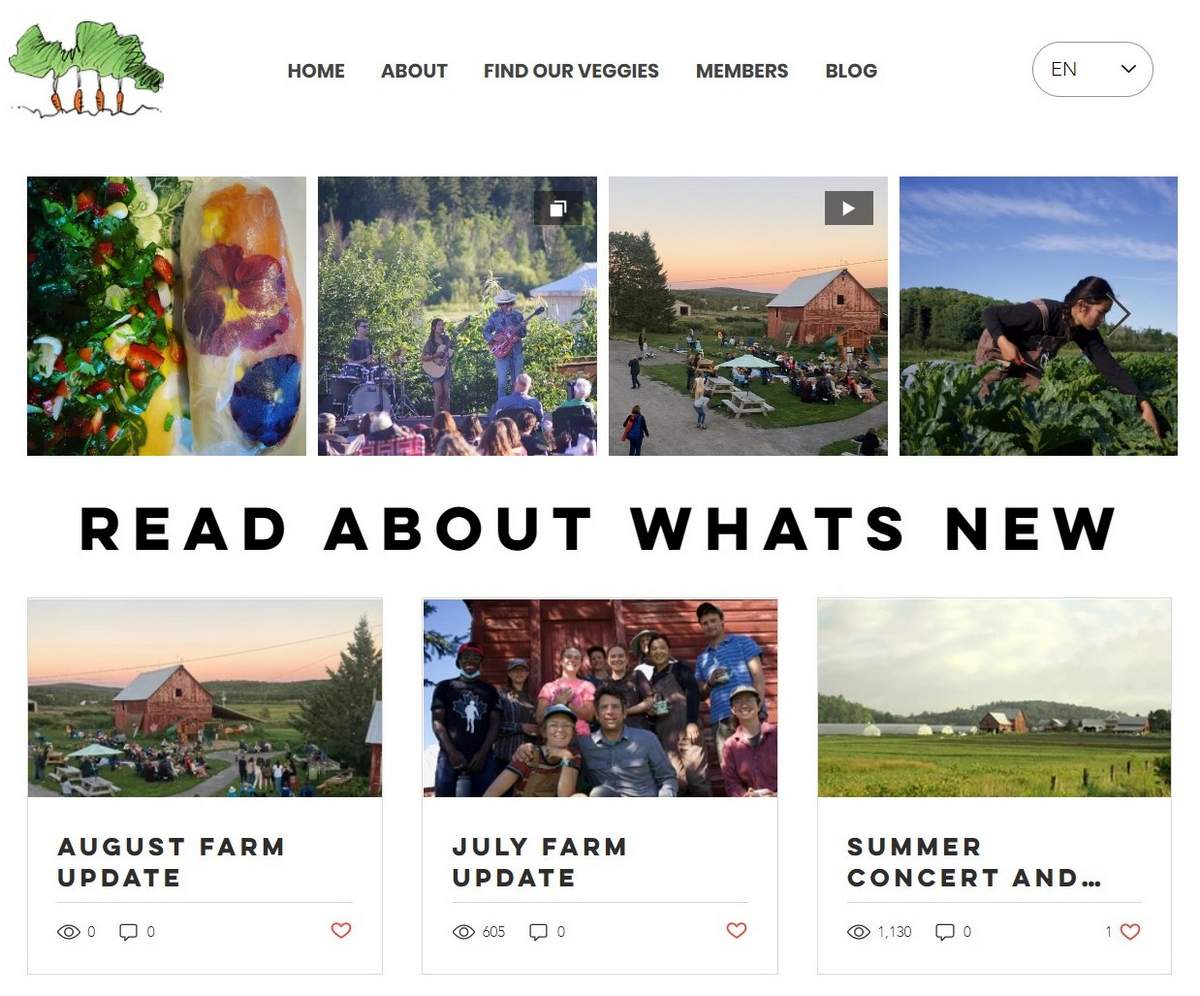 This is a great position to start out in the small-scale, organic farming world. You will see every aspect of organic farming, from seed to plate, in the fields and in our heated and unheated greenhouses.
About Us
We grow 12 acres of Certified Organic veggies on our 100 acre farm. Our goal is to improve our local food system while inspiring our customers to explore the wonders of seasonal produce. We produce quality food for our summer, fall and winter vegetable shares (CSA), and at our farm store.
Our team works together from seed to market to bring our customers high quality, sustainably grown organic vegetables. You will be part of the planting, harvesting, weeding and marketing, which means you will see customer satisfaction with the veggies that you helped grow! This is a very physically demanding job and we encourage fast paced work, but we also think that this is part of the fun!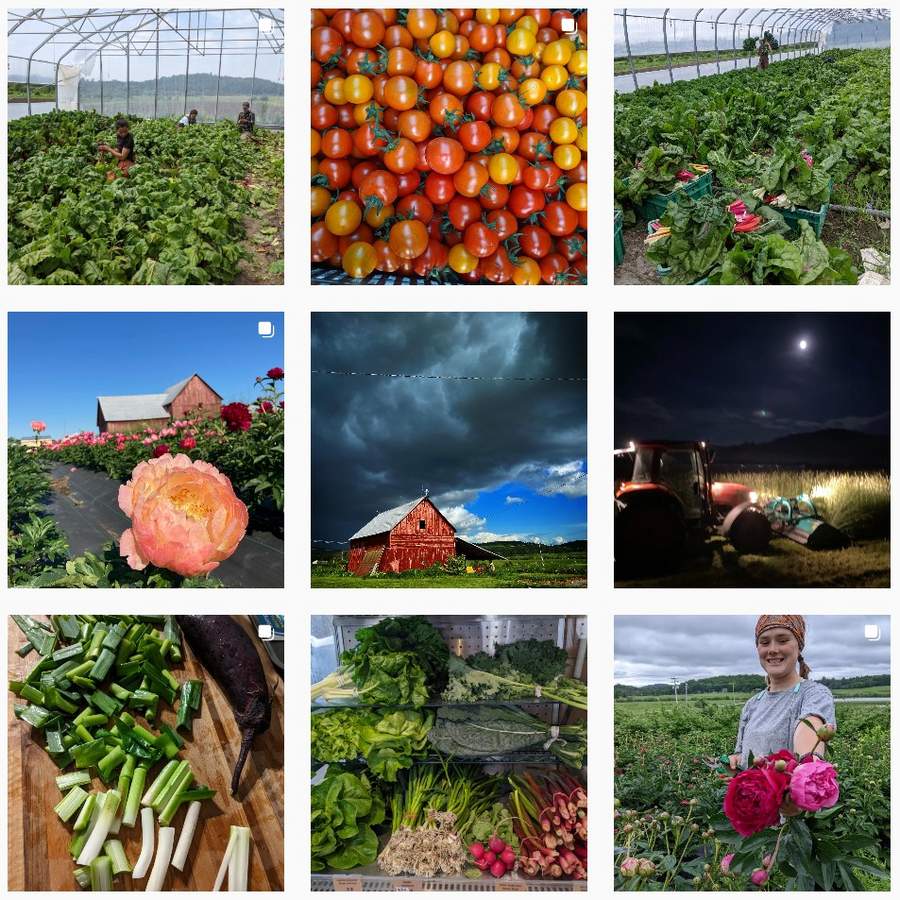 Our fields are surrounded by the beautiful Gatineau hills. We are 2 min from Gatineau Park, a 10 minute bike ride to Lac Philippe, and 11km from Wakefield, a vibrant community with cozy cafes, restaurants and fun local bars. There is a growing community of small farmers in this area, which makes it a fun place to network and learn.
Requirements:
Physically Strong
Adaptable
Ability to work quickly
Ability to work in extreme weather situations
Ability to maintain pace
Enthusiastic and positive attitude
Ability to work with people
Previous farm experience is preferred, but we will consider candidates with experience in physical work, like tree planting or landscaping.
A drivers license and bilingualism are both assets, but not requirements.
Tasks
Assist with planting, weeding, irrigating, harvesting, packing. May also be asked to work an occasional market.
Specific roles are available including Greenhouse Assistant, Irrigation Manager, cut greens Manager, and Packshed Assistant. Please indicate in your cover letter if these interest you and how your experience is relevant. 
Please keep your cover letter short. 
Wage
$15/hour. We work an average of 40h/week. You will get paid for all hours worked. You will be provided with a contract outlining expectations and remuneration.
Staying on the farm
Live the true farm experience by being here for the sunrises and sunsets, enjoying the fields in the quiet evenings, and saving money! We have remodeled the upstairs of one of the barns to be a comfortable place to live in the summer while on the farm. Three rooms are available at $150 per month.
Extras
Vegetables are free. Semi-private accommodations are available on farm. Wakefield and Sainte-Cecile-de-Masham are close by, where you may rent rooms/apartments.
As this is a paid position, we do not offer official education, but on farm learning is inevitable and we have four experienced farmers to learn from. You can learn about best harvest and postharvest handling practices, crop-planning, pest management, fertility and irrigation methods and more! We keep an extensive library of books to learn more in the off hours if you choose!
We do like to keep employees on board from year to year, if all parties feel comfortable, so long term employment is a possibility.
About us
Please visit our website rootsandshootsfarm.com for more information on our farm.
To apply
Send your resume and references to: info@rootsandshootsfarm.com
Please indicate you saw this posting at FoodWork.ca.