OTTAWA-GATINEAU-OUTAOUAIS JOBS
***** VOIR FRANÇAIS CI-DESSOUS / SEE FRENCH BELOW ****
JOIN OUR FALL TEAM!
Hiring: Fall Organic Vegetable Harvester, part-time or full-time
Farm: Notre petite ferme / Our Little Farm
Location: Lochaber-Partie-Ouest (Outaouais) QC, near Ottawa-Gatineau
About us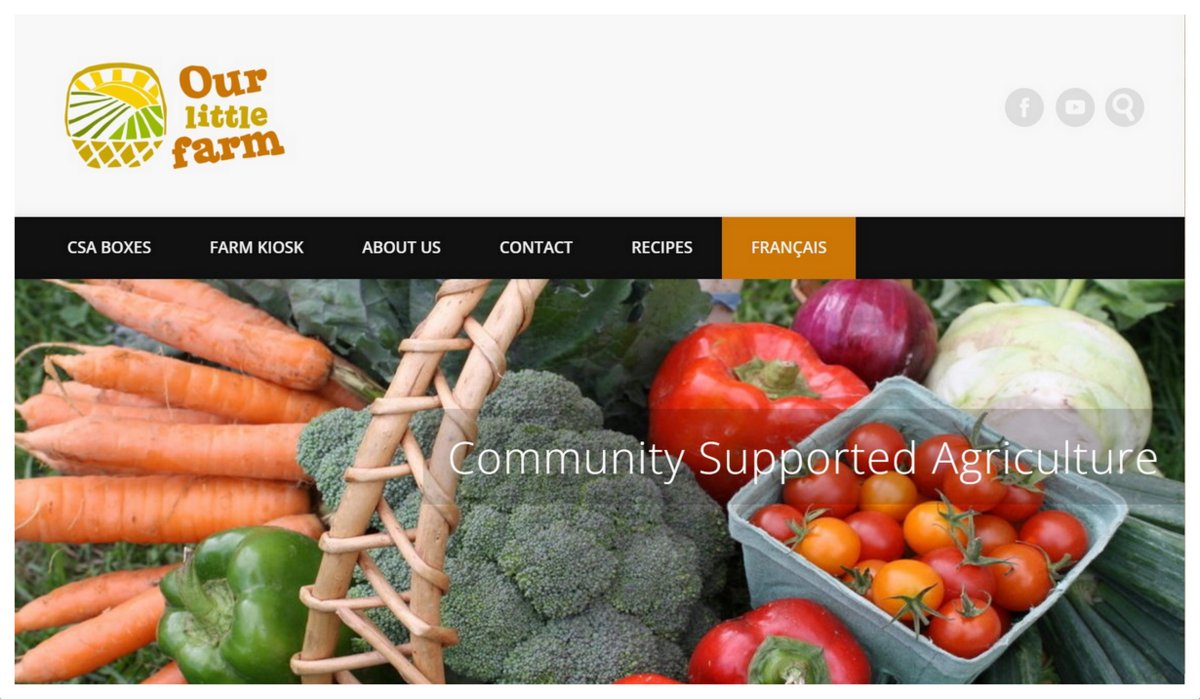 At Our Little Farm, we grow 35 different types of local organic vegetables. We are located in Lochaber-Partie-Ouest, near Thurso, just on the outskirts of Gatineau. With our small team of local people, we feed 350 families/week thanks to our organic CSA vegetable boxes. We also have a kiosk at the farm on Saturday mornings during the season. We are deeply rooted in our community and have received several distinctions, including the Prix de la relève agricole 2018 and Canada's 2021 Outstanding Young Farmers' Award for the Quebec Region, recognizing our community involvement, our sustainable practices and our human ressource management. We work efficiently, laugh allot and love what we do!
Principal Responsibilities and Tasks: This position mostly involves picking, washing and packing vegetables for our organic vegetable boxes, kiosk and and wholesale clients.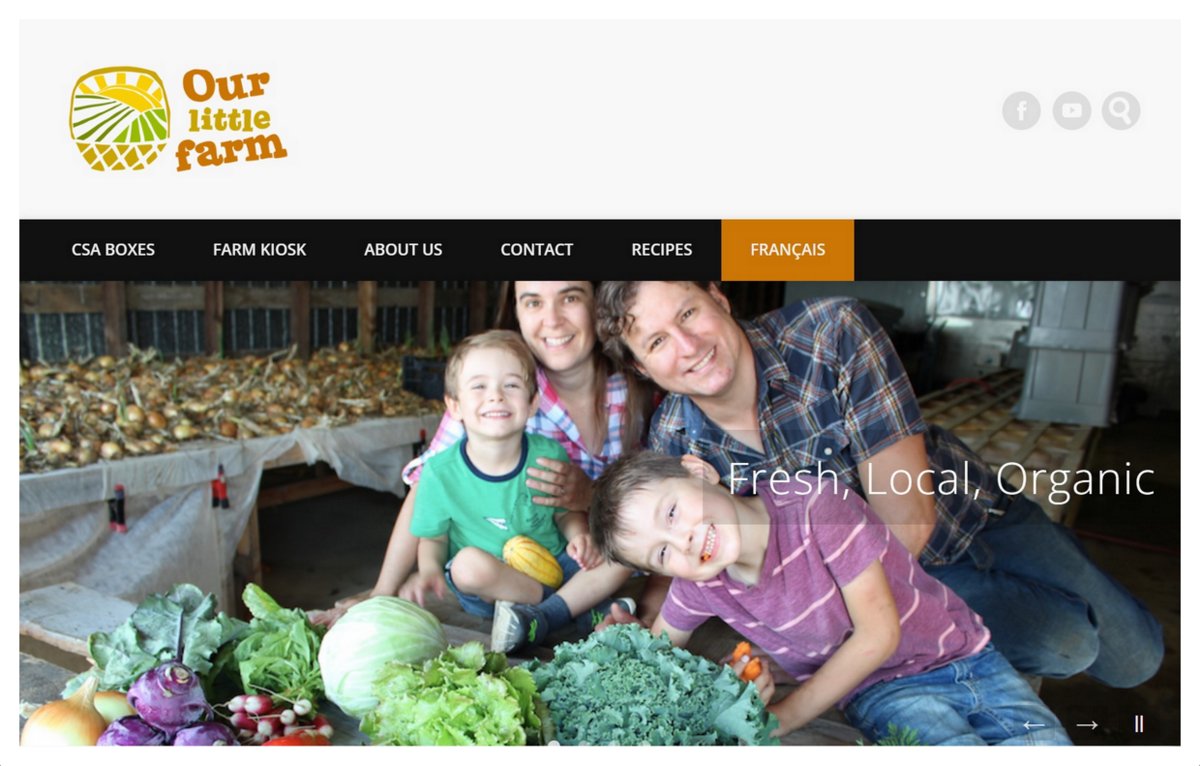 Qualifications
Ability to work quickly and efficiently
Good physical condition
Works well with others and has positive attitude
Must have a vehicle to come to the farm.
Job Details
Salary: $15.00/ hour
Monday to Friday, ideally 8 hours days. That said, we are flexible and can accomodate part-time or full-time work. Let us know you're availabilities and we'll try to make it work!
Mid-August until mid October 2022. There is some flexibility with these dates.
To Apply
Send your resumé in PDF format to Jim at ifarm@me.com, jim@ourlittlefarm.ca and please explain, in your email, specifically why you want to work at Our Little Farm and what you would bring to the team.
Please indicate you saw this posting at FoodWork.
We will review resumes as we receive them. Only suitable candidates will be contacted.
---
JOIGNEZ-VOUS À NOTRE ÉQUIPE D'AUTOMNE!
À propos de nous
À Notre petite ferme, nous cultivons 35 différents types de légumes locaux certifiés biologiques. Nous sommes situés à Lochaber-Partie-Ouest, tout près de Thurso, à quelques pas de Gatineau. Avec notre petite équipe de gens d'ici, nous nourrissons 350 familles/semaine, grâce à nos paniers bio. Nous tenons également un kiosque à la ferme les samedis matin pendant la saison. Notre Petite Ferme est bien ancrée dans la communauté. Nous avons d'ailleurs reçu plusieurs distinctions, dont le Prix de la relève agricole 2018 et le prix Jeunes agriculteurs d'élite du Canada – section Québec 2021 reconnaissant notamment notre implication communautaire, nos pratiques durables et la gestion de nos ressources humaines. Nous travaillons en équipe de manière efficace, nous rions beaucoup et notre métier nous passionne!
Tâches et responsabilités principales:
Ce poste implique principalement les tâches suivantes: récolte, lavage et emballage de légumes pour nos paniers bio et pour notre kiosque.
Compétences recherchées:
Capacité de travailler rapidement et efficacement.
Bonne endurance physique.
À l'aise avec le travail en équipe et avoir une attitude positive.
Avoir un véhicule pour se rendre à la ferme.
Salaire et horaire :
Salaire : 15,00$/ heure.
Du lundi au vendredi, idéalement 8h/jour. Cela dit, nous sommes flexibles. Nous pouvons accomoder du temps plein et du temps partiel. Dites-nous vos disponibilités et nous tenterons de vous accomoder!
Date d'entrée en fonction : mi-août à la mi-octobre 2022 (nous avons une certaine flexibilité au niveau de ces dates).
POUR POSTULER: Envoyez votre CV et lettre de motivation en format PDF à Jim: jim@notrepetiteferme.ca . Dans votre courriel, précisez pourquoi vous souhaitez travailler au sein de Notre petite ferme et ce que vous apporteriez à notre équipe.
Veuillez indiquer que vous avez vu cette offre sur FoodWork.
Nous examinerons les candidature au fur et à mesure que nous les recevrons. Seuls les candidats.es retenus.es seront contactés.es.