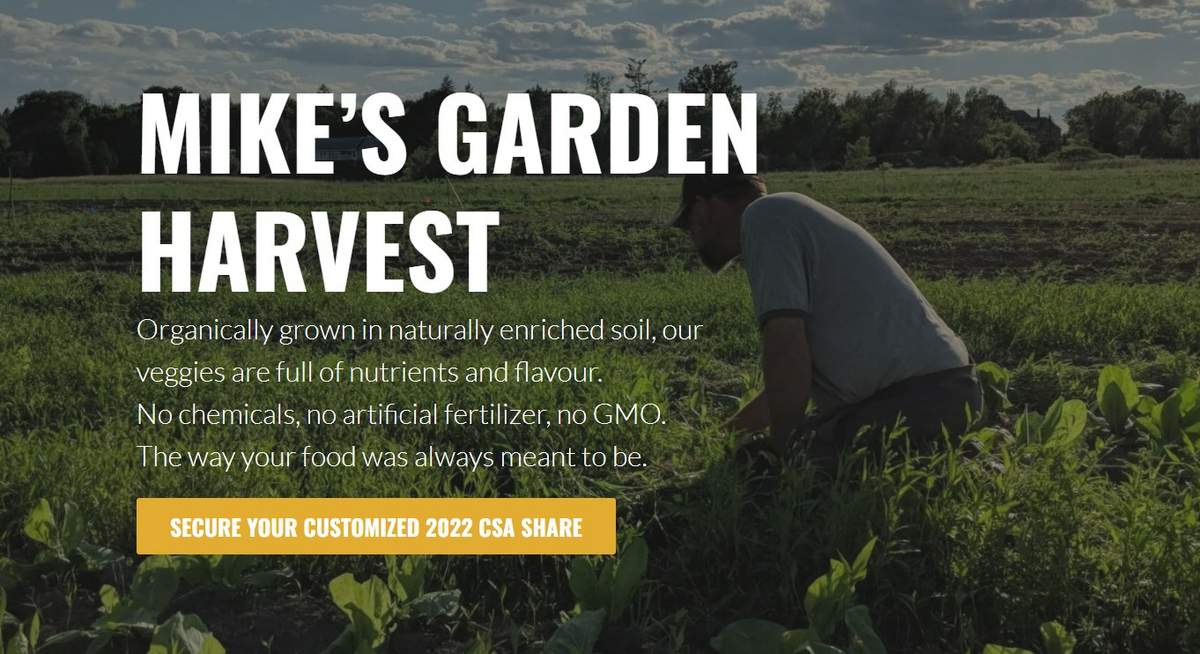 LOCAL FOOD OTTAWA
Hiring: Organic Vegetable Prep and Packer
Farm: Mike's Garden Harvest
Location: River Road, Gloucester/Ottawa ON
Are you passionate about local, sustainable food?
Would you like to be part of the local organic community?
Do you you have a keen eye when it comes to selecting your own fruits and vegs?
Do you like the feeling of taking a pride in what you do and have attention for detail?
We want you!
The Farm: We grow organically nourishing our soil, ourselves and our community. Our vision: To build a vibrant, sustainable farm where there was once none. Right here in our fields that bank onto the Rideau River, proudly on NCC land inline with the Ottawa airport, the best organic veggies in town are grown. No chemicals, no artificial fertilizer, no GMO trickery. Just naturally enriched soil beds that yield an abundance of succulent greens and hearty roots that are full of nutrients and flavour. This is the way the food was always meant to be and this is our 9th season. 'Growing with Heart and Soil' isn't just our slogan, it embodies our passion and vision.
The Role: This closely knit team takes the freshly harvested bins of a wide variety of freshly harvested organic vegetables and washes and bundles or bags them as necessary in preparation. Once prepped, everything is layed out and the customized orders are then carefully and accurately packed and placed in the cooler for delivery. This is a super important job because it is the last step in a huge collective effort to grow the best organic vegetables possible. The work of this team is what makes that all important first impression as that share is unpacked by the customer in their home.
The Workplace Environment: This is a happy spot! You are surrounded with wide variety of freshly harvested vegetables. Working closely with your teammates to the beat of the music transforming bins of vegetables into artfully arranged orders that are marked and made ready for delivery. Enjoy a mid-day meal with us as we come together to share a laugh and some of the bounty that comes from our field. We believe, that if a farm staffer isn't properly nourished, then there is no farm.
The Pay: This position pays $16 to start. Typically this team starts at 8am and are finished by 4pm Some flexibility in hours can be expected and negotiated. For those who are suited, some might have the opportunity to support the field team with some light harvesting
Interested? If this peaks your interest, please reply with a resume to mike@mikesgardenharvest.com . Also, of course, we can answer any questions that you most likely have.
Please indicate you saw this posting at FoodWork.
Thank you for your consideration, your passion and your energy. It is people like you that make a difference.