YOUTH FOOD SECURITY & SUSTAINABILITY
Hiring: Youth Coordinator
Project: Ottawa Youth Food Policy Council
Employer: Just Food & Ottawa Food Policy Council
Location: must be already be based in Ottawa
Eligibility: age 30 & under
Type: Part-Time Contract
Anticipated Start Date: Immediate
Time Commitment: 25 hours per month
Compensation: $26/hour
Just Food, in partnership with the Ottawa Food Policy Council, is looking for an experienced Youth Coordinator to support the development and activities of a new Ottawa Youth Food Policy Council (OYFPC). The purpose of the OYFPC is to create a forum for youth in Ottawa to advance the food justice issues that are of greatest importance, identified by them.
The Ottawa Youth Food Policy Council will be a volunteer space for youth (aged 30 and under) to add their voices and solutions to the dialogue around food security and food justice issues affecting residents in Ottawa, and to advocate in governance and institutional spaces for more just and sustainable food and farming systems. We know that the work of strengthening our food system cannot be done alone and that we are undoubtedly stronger together. The work of the OYFPC will be supported by the Ottawa Food Policy Council, and will seek to work collaboratively with and support those engaged in similar and/or complementary work across Ottawa and coast-to-coast-to-coast.
Just Food welcomes the wide range of lived and academic experiences, viewpoints, and backgrounds that youth in Ottawa have to offer.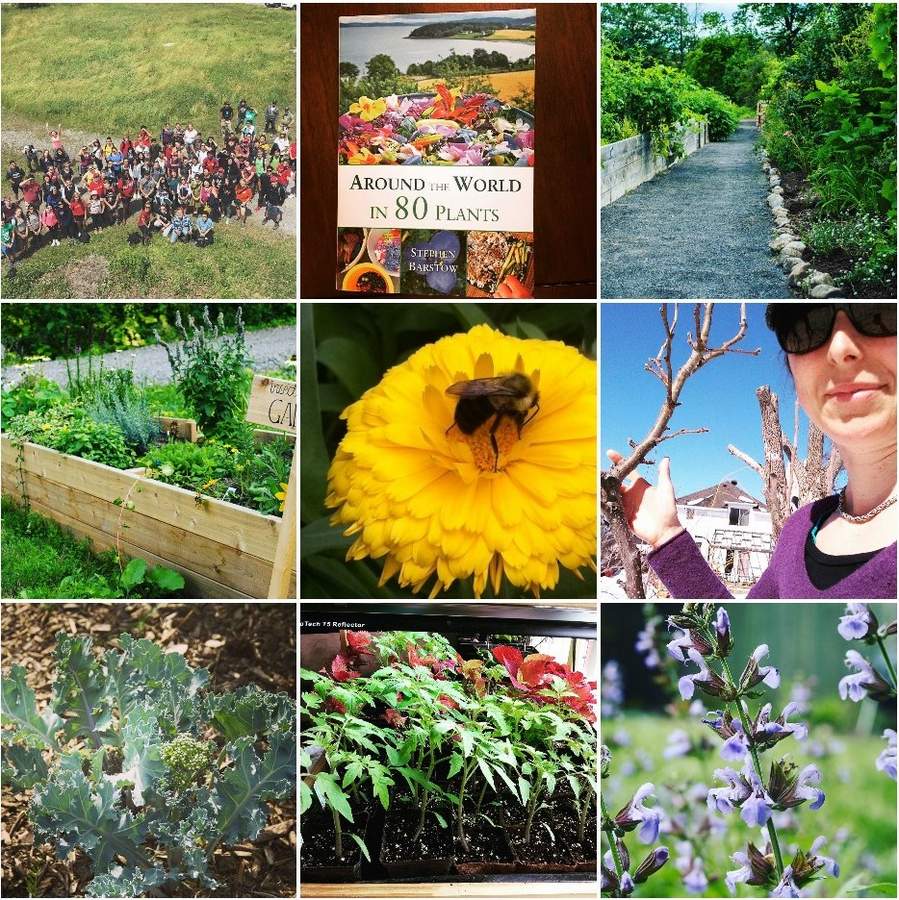 What will you be doing?
Working with Just Food and OFPC teams:
Establish a social media presence for the Ottawa Youth Food Policy Council (e.g. Instagram, TikTok, Twitter, email newsletter) to augment interest in the Council, and regularly update platforms with Council-related news and relevant content.
Develop and implement strategies and processes for the recruitment of Council members.
Facilitate events (virtual or in-person TBC) related to youth-involvement in the food justice movement, focusing on issues that are important and relevant for youth.
Develop and disseminate advocacy materials and resources on identified issues in the upcoming Ontario provincial election and Ottawa municipal election.
Research upcoming events, workshops, seminars, and conferences accessible to youth on food systems and related topics, and share via social media platforms.
Facilitate timely translation of material into English and French (as needed with translator), as well as monitor the accessibility and usage of inclusive language in all outgoing communications.
Facilitate development of OYFPC governance systems and mechanisms.
Who are we looking for?
An individual 30 or under with a strong interest, curiosity and knowledge about food justice and sustainable food systems in Ottawa.
Demonstrated ability to positively work across diverse communities using community development approaches, with a focus on partnership/ and relationship building.
Demonstrated experience in organizational social media communications; virtual and in-person event planning.
Strong communication, interpersonal and organizational skills.
A creative thinker who takes initiative to do the work, has an eye for detail and works as part of a team.
Previous experience working (paid or unpaid) in advocacy spaces is an asset.
Fluent or working level ability in languages outside of English is an asset.
Must be already based in Ottawa.
If you are interested, please email info@justfood.ca ASAP with the Subject line: OYFPC Candidate, attaching one combined document with your resume and a cover letter expressing your interests in joining our team!
Please indicate you saw this posting at FoodWork.
We are interviewing on a rolling basis as resumes come in, starting on May 11 , 2022.