SURREY BC JOBS
Positions: Sunflower pickers
Reports To: Field Manager
Company: Sunrise Floral LTD
Location: Surrey, Greater Vancouver BC
SUMMARY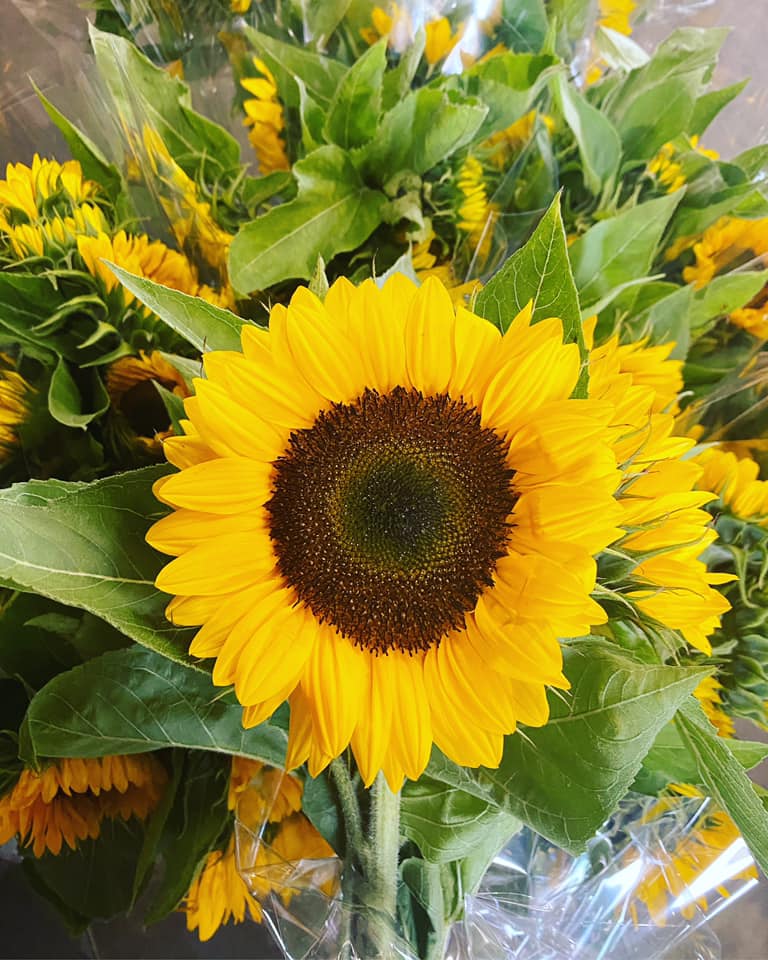 Sunrise Floral is seeking dedicated sunflower pickers to set up, maintain, harvest and take down our sunflower field from May 1st to October 15th, 2021. The Sunflower Pickers will work on-site and the field operations run 7 days a week, rain or shine. Rain equipment will be provided as needed. Please note that the Sunflower Pickers will not be expected to work all 7 days (see "Work Schedule" below). We are looking for someone(s) who would enjoy working outside and can remain task oriented. We are also in need of one individual who, in addition to their sunflower picking responsibilities, will take on groundskeeping responsibilities every week on Thursday's. Full-time and Part-time positions are available.
REQUIREMENTS
Although no experience is required the individual/s will need to be motivated and have good time management skills. Workers will need to enjoy working outdoors and must be able to stand and bend for extended periods of time. Applicants should be able to lift at least 20kg and be able to complete some physically demanding tasks.
WORK SCHEDULE
Individuals will be expected to work 4 to 5 days a week (**on average 8 hours a day) and scheduled work days may vary, including weekends.
**Daily hours will vary depending on the daily harvesting requirements. However, the weekly hours will not exceed 40.
WAGE
The wage for each Field Worker is $15.00 per hour.
ROLES AND RESPONSIBILITIES
Water, support, and weed the field.
Inspect the field daily and address concerns as they arise.
Organize and maintain the tools and equipment used for the job.
Maintain a safe and organized work area.
Harvest the field everyday during sunflower harvest.
Cut, bunch, sleeve, and store the products.
Weeding flower beds by entryway.
Communicate with Field Managers about daily quotas.
Maintain the Flower Count log.
Disassemble the netting, risers and irrigation system for the field, organize and store them.
GENERAL GROUNDSKEEPING ROLES AND RESPONSIBILITIES
Cutting the lawn by use of a push mower or a ride-on tractor.
Weedwacking where necessary.
Make sure the front gardens are well-maintained (weeds are pulled and soiled is turned over).
To Apply:
If you are interested in this opportunity, please submit your resume to BOTH paul.sunrisefloral@shaw.ca AND leah.sunrisefloral@shaw.ca
Please indicate you saw this posting at FoodWork.ca.