SUMMER & SEASONAL JOBS
Job Opportunity: Grazing Hand – Regenerative Land Management & Goat Herding 
Type: summer/ seasonal; possibility of full-time extension
Project: Goats for Weeds

Location: Based in Pincher Creek, Alberta. Candidates can be from anywhere in: Alberta, BC and Saskatchewan. It would make most sense for someone South of Edmonton in Alberta.
Accommodation: Staff accommodation is provided, room and board. Groceries for meals and snacks are provided as well.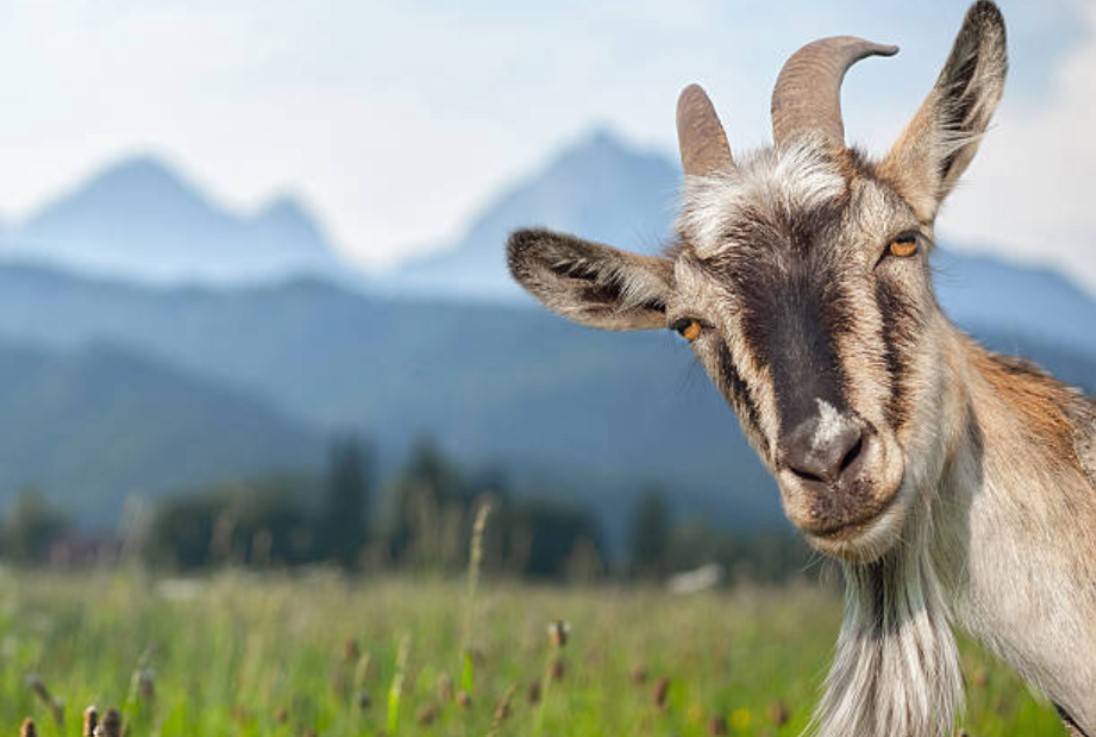 Explore the beautiful landscapes of Alberta while working with our herd of goats to help eliminate invasive plants and regenerate the native ecosystem!
Goats for Weeds, a family owned business dedicated to land regeneration through weed control for large scale landowners, is looking for a Grazing Hand to work on various contract sites in Alberta this summer with our incredible herd of goats.
The Grazing Hand is primarily responsible for the management and care of our goat herd, horses, guardian dogs, and herding dogs while on site for our clients. This includes working with the Owner/Operator to develop a specific grazing plan to systematically eliminate weeds on a property and being responsible to execute that plan.
If you like camping & hiking (sometimes sprinting), love animals, can sleep with one ear open, and want to spend the summer outside — we want to hear from you.
Please note this is a seasonal position from early May to the end of September, with the possibility of extension through winter as a Ranch Hand at our acreage near Pincher Creek. For the right candidate this could be an incredible opportunity living 20 min from Castle Mountain Resort and 40 min from Waterton National Park — ideal for snowboarding, skiing, fishing, hunting, horseback riding and other outdoor activities — with plenty of time off to enjoy it all.
Duties and Responsibilities:
Transportation of livestock and necessary equipment from Ranch to Site.
Set up and take down portable fence panels, electric net fencing, night pens, and team camp.
Supervision of grazing activities; following grazing plan as directed by Owner/Operator.
Monitor the health and security of all animals.
Provide daily food and water as needed.
Care and management of large guardian dogs, herding dogs, and horses.
Assess and maintain equipment, fencing, pens, etc.
Lead the cooking and coordination of camp meals (up to 2 people).
Track and record daily activities performed.
Proactively communicate any issues, concerns or problems that may arise.
Other duties as assigned.
Desired Qualifications:
High school diploma or equivalent combination of education and experience.
A clean driver's abstract
2+ years of experience working with animals.
Experience working with herding dogs is considered an asset.
Experience driving trailers and hauling livestock.
Self-motivated and able to work independently with sound judgement.
Must be willing to work in ALL weather conditions.
Excellent problem solving skills; able to react quickly to changes or issues.
Basic meal preparation and cooking.
Living our company's values of passion, positivity, integrity and conservation.
A genuine passion for the care and wellbeing of animals.
Physical Requirements:
Must be physically fit, mechanically inclined, and able to lift up to 50 lbs.
Prolonged periods of time standing and walking, including working on uneven terrain.
Able to bend, stretch, push, pull, reach and move as needed in order to complete various livestock care duties.
Able to work long hours, including early mornings, late evenings and weekends as needed. Often 8-12 hours a day.
Prolonged periods of time working in varying weather conditions, including extreme heat and extreme cold.
Bonus Qualifications:
Invasive plant knowledge
Goat husbandry
Shepherding
Horsemanship experience
Targeted Grazing experience
To apply:
Please submit a resume along with a cover letter highlighting some of your relevant experience and reasons why this unique position would be right for you.
CONTACT: Daniel Feldman - daniel@goatsforweeds.ca
Please indicate you saw this posting at FoodWork.
Goats for Weeds (GFW) is an Alberta-based company dedicated to the elimination of noxious weeds and invasive species using goats. We replace chemical spray of pesticides with a natural and sustainable alternative. Unlike pesticides, goats permanently destroy the weeds and through the 'regeneration' of the soil, bring back the native ecosystem.
For more information please visit our website: http://www.goatsforweeds.ca