PERMACULTURE INTERNSHIPS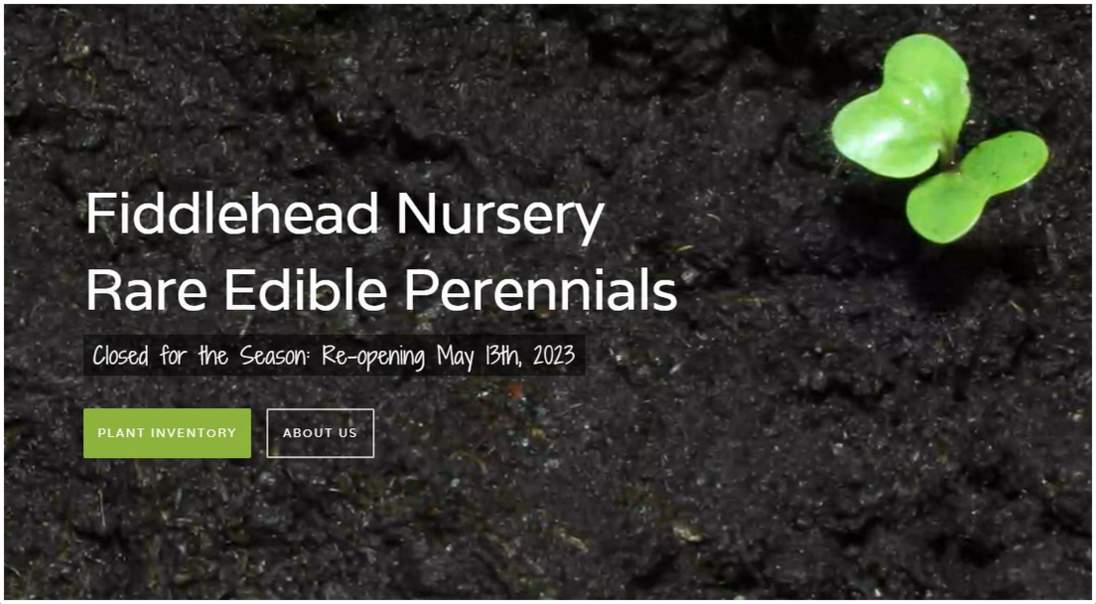 Positions: Permaculture Plant Nursery Internship
Host: Fiddlehead Nursery
Location: Kimberley (near Collingwood), Ontario
Type: f/t internship with accom, meals, stipend, more (see below)
Fiddlehead Nursery is a plant nursery specializing in perennial edible plants hardy to Ontario's winters, including fruit & nut trees, berry bushes & perennial vegetables and salad greens. We've been inspired by the forest gardening movement & are trying to increase the popularity and diversity of perennial food plants available in Ontario. Our main business is selling plants from our greenhouse, but we also sell the books that have inspired us and host workshops on edible landscape design. We give tours of our low-maintenance demonstration gardens (from which we eat regularly!) and we're constantly experimenting with new edible plants from around the world.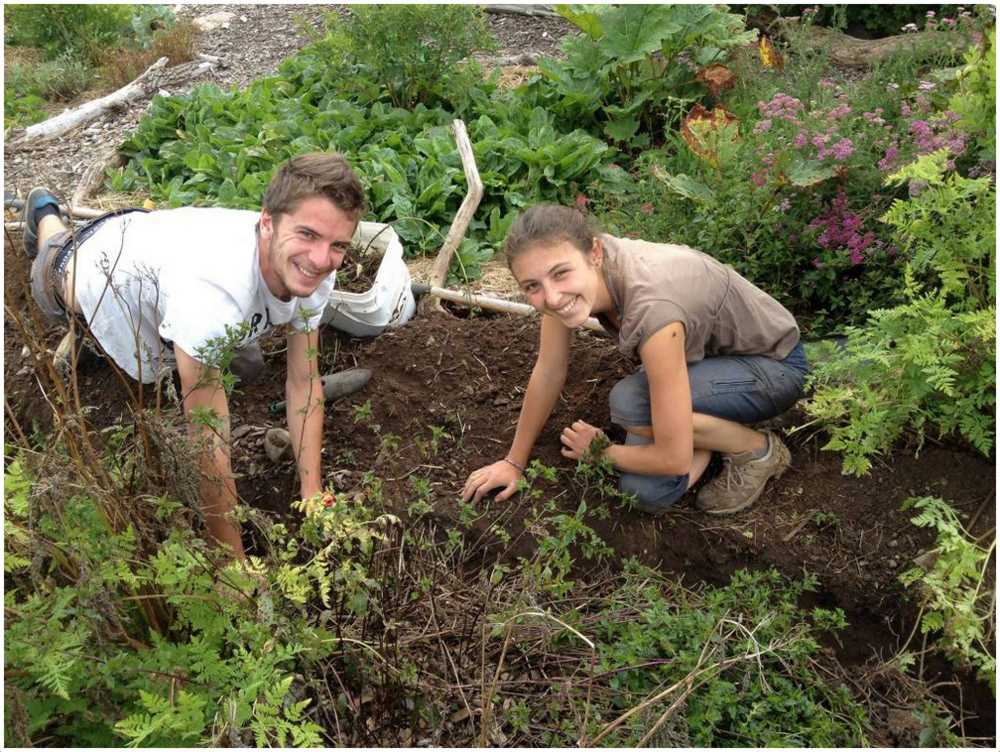 We're looking for three full-time interns to help us out with all of the tasks that come with an organic farm and homestead. From the last week of April until Thanksgiving, regular tasks include working in the greenhouse watering & potting up plants, seeding trays, weeding & mulching gardens & propagation beds; rooting softwood cuttings & collecting seeds; helping customers & perhaps leading tours of the demonstration gardens. We're also constatly working on construction projects & have a few in mind for the upcoming season, including building a chicken coop and building a trellis to support fruiting vines on our farmhouse. You'd be helping with these & learning carpentry skills, along with many other tasks that crop up along the way.
The interns each have their own bedrooms in our farmhouse. We provide all meals, a stellar education on forest gardening, and a weekly stipend of $50. We'd welcome a couple, but would also be happy to have inspired individuals. Our ideal candidates would be 19 years of age or older, have some background in gardening, organic or otherwise, and a keen interest in growing food and sustainable living. We work 7-8 hours a day, 5 days a week, and encourage mini-vacations of a few days each month. We live in the heart of the Beaver Valley, which is a UNESCO biosphere reserve with a thriving floodplain ecosystem, and we're across the road from the Beaver River, where we regularly swim (and paddle!) in the summer.
I'm a middle-aged white man, interested in all aspects of sustainable living and the natural world, along with literature, music, good movies and great ideas. I've lived communally with many people over the years, and love to debate contentious issues to sharpen and broaden the mind.
For more information please see our website, Facebook or Instagram, or contact us with any questions.
Please send a resume and cover letter to:
fiddleheadnursery@gmail.com
Good luck finding good work!
Please indicate you saw this posting at FoodWork.ca.