JOBS & SUMMER JOBS
Hiring: Farm Assistant
Farm: GoodLot Farm + Farmstead Brewing Co.
Location: Alton/Caledon, Peel Region/GTA, Ontario
Eligibility: 30 or under (see below)
Our farm is located on 28 acres, an hour northwest of Toronto. Having launched our Farm brewery in 2017, our hops are grown for the sole purpose of using them in our recipes. We are a farm first, implementing and experimenting with regenerative agriculture practices. We also grow vegetables/herbs, raise lay hens, rotationally graze sheep and have fun growing alternative beer ingredients to use in our recipes. We strive to be community builders, encouraging local partnerships whenever possible. 
We are looking for a FARM ASSISTANT this 2023 Season.
The ideal candidate possesses:
A willingness to learn
A trustworthy, self-motivated attitude & takes initiative
Is comfortable working independently
Enjoys physical and repetitive labour
Appreciates working outdoors, in any weather
Is a good communicator
Is patient, flexible, positive
Comfortable working in organised chaos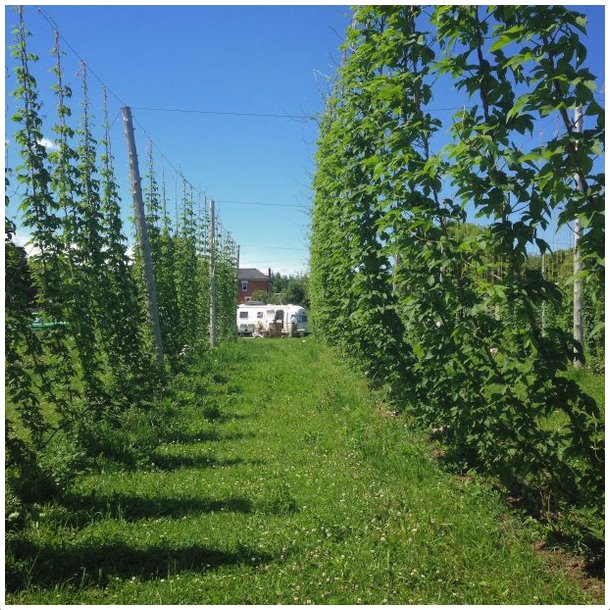 Qualifications:
Prior experience working in gardens or on a farm is preferred
A driver's licence and transportation is required
Bonus given to those with an interest in soil biology and learning about regenerative / organic farming practices in field.
Tasks may include (but are not limited to!):
Trellis stringing, training bines, direct seeding, fertilizing, weeding, cultivating, harvesting. Undertaking daily livestock tasks. Irrigation & maintenance, cleaning of tools, equipment and workspaces. Perennial & Vegetable bed maintenance, cutting grass, weed whacking and other farm tasks that arise.
The position is full time from May 1st to June 23rd — 35 hours per week.
Compensation is $15.55/hour. GoodLot will make deductions as required by law (i.e. income taxes, CPP, EI, etc.).
We are committed to creating a welcoming work environment and community. We encourage applicants of any race, ethnicity, religion, sexual orientation, gender identity, national origin, age, or disability to apply.
Due to funding requirements, candidates must:
Be a Canadian citizen, permanent resident or person to whom refugee protection has been conferred under the IRP act
Have a valid Social Insurance Number
Be legally entitled to work in Canada
Be 30 years old or younger at the start of employment.
This position is pending funding approval from the Canada Summer Jobs Program.
To apply:
Please send a resume and cover letter to Gail Winters at gail@goodlot.farm by March 31st. Interviews will be held during the 1st weeks of April with a start date of May 1st.
Please indicate you saw this posting at FoodWork.
For more about us, check out our website http://www.goodlot.beer or our Instagram @goodlot.beer