LONDON & ST. THOMAS JOBS
Hiring: Market Garden farm Assistant
Organization: Cardinal Creek Farm
Location: near London & St. Thomas, Ontario
Housing: no on-site housing; must have your own transportation to and from the farm
Hours: seasonal part time; 3-4 shifts per week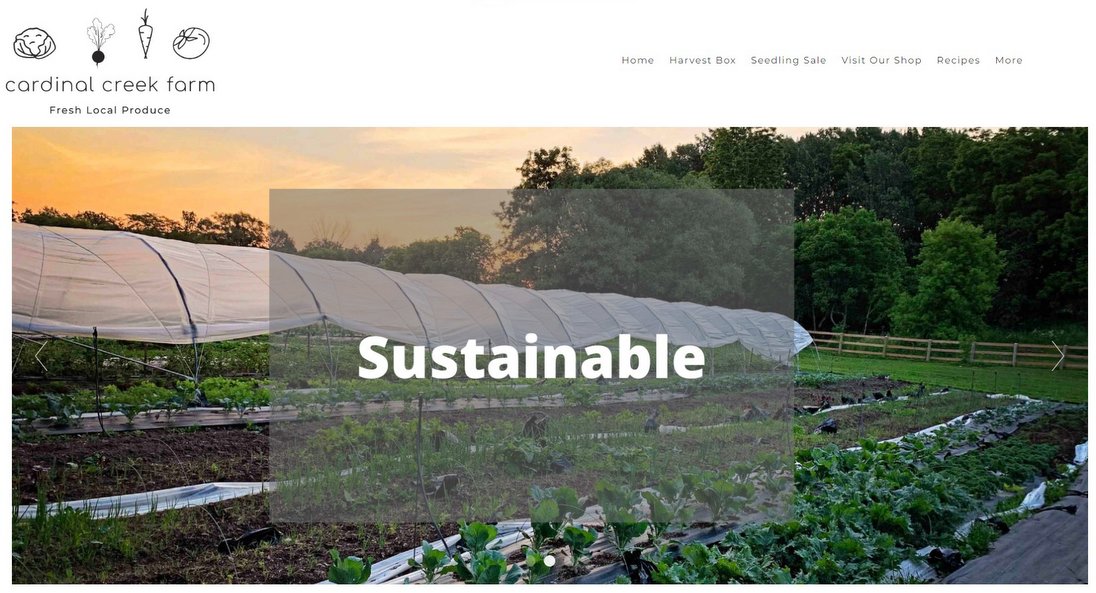 Cardinal Creek Farm is a 10 acre tree lined property, with Cat Fish Creek wrapping around the back side of the property, just outside of Aylmer. About a 30 minute drive from south west London. We use organic and regenerative practices to farm 3/4 of an acre of intensively planted and rotated crops that service 2 local markets and on farm sales.
We are looking to hire an entry level part time position, this position requires no previous farming experience, however, an interest in learning about small scale farming/ agriculture and an aptitude for physical work are definitely and asset.
We cultivate a wide variety of crops using hand tools and intensive growing techniques. Therefore the applicant will have the opportunity to learn how to successfully grow many different vegetables, while working with the land in a regenerative way that helps build the soil and provide nutrient dense crops. Top quality produce is very important to us and therefore attention to detail is a very important trait in the applicant.
The position will not require the applicate to attend markets, however we do offer on farm sales, as well as an annual Seedling Sale, assistance with sales on farm would potentially be part of the position.
Market Gardening is physically demanding, but very rewarding; watching food grow from seed to harvest, connecting with nature, witnessing wildlife, and providing quality vegetables to the community.
JOB REQUIREMENTS: **PLEASE READ BEFORE APPLYING**
Due to Government funded programming the applicant must be:
18-30 years of age
Canadian Citizen/Landed immigrant status
have a valid social insurance number at the start of employment and be legally entitled to work in Canada.
Must currently live in Ontario, no housing will be provided for this job
applicant must have their own transportation to and from the farm.
Details about the Position:
seasonal part time position 3-4 shifts per week, hours many fluctuate throughout the season, starting mid march
Approximate duration is from March (during which time we will put up hoop structures for the coming season and start seeds for the farm and a seedling sale), during the main season (april to october) the applicant will learn to prepared beds for planting including: moving compost, racking, broadforking. The applicant will also be transplanting crops that we start from seed and cultivating those crops. As well as harvesting, washing and packing for our 2 markets and farm share program. The position will go to some time in November (during this time of year there is a fall farm clean up, out cropping and moving silage tarps)
Starting wage will be $17/hr
applicant must have their own transportation to and from the farm
duties will include: direct seeding, nursery assistance, transplanting, bed prep, moving silage tarps, weeding, irrigation maintenance, harvesting, washing and packing produce, potentially some on farm sales during spring season.
ability to work outdoors in all weather conditions (cold/heat, rain, wind, mosquitos) and possess proper outdoor gear (no open toed shoes, boots for rain, rain jacket ect) are essential
Must be able to follow instruction, work independently and as part of a team, have a positive outlook, and eagerness to learn.
To Apply:
Please send your resume and cover letter, telling us a bit about why you feel you would be a good fit to join our farm team. Resumes and Cover letters can be sent to cardinalcreekfarmandmarket@gmail.com
Please indicate you saw this posting at FoodWork.ca.