SALT SPRING ISLAND BC
Hiring: Farm Camp Coordinator
Type: age 30 & under / summer
Employer: Neighbourhood Farm Schools | Summer Day Camp
Location: Salt Spring Island, Gulf Islands, BC
Dates: June 26 - August 7
Hours: 40 hours per week (Monday through Friday), $26 per hour
The Camp Coordinator will assist the Camp Director with the administration, delivery, and management of our program and our behind-the-scenes administrative tasks. From snapping and editing photos, supporting staff, and implementing daily schedules, to overseeing camper drop-offs and pick-ups, the Camp Coordinator will keep this year's summer camps moving forward.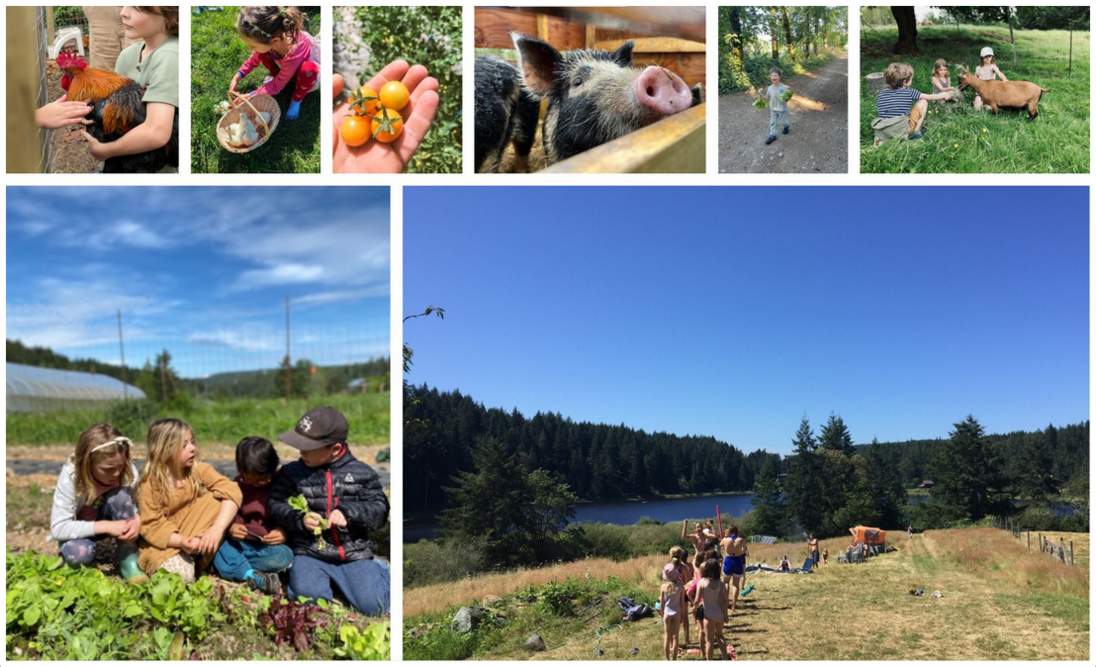 TASKS & RESPONSIBILITIES
Manage and support camp staff in their daily schedule and program delivery
Coordinate daily transportation logistics, including overseeing the daily sign and sign out of campers
Demonstrate positive leadership for campers and staff
Assist with NFS administrative duties, including drafting documents, bookkeeping and budget tracking, camp registration, etc.
Assist with parent communications (eg. responding to general inquiries, inputting pickup changes, managing lost and found, etc)
Coordinate the capturing, editing, and sharing of photos and social media/blog posts
Other duties as assigned (materials sourcing, supervising campers, set-up and clean-up, etc.)
QUALIFICATIONS
Experience working with kids is preferred but not required - most important is that you're organized, outgoing, positive, and energetic
Strong interest in farm, outdoor, and/or environmental education
Ability to maintain focus and organization in a fast-paced environment
Physically able to work in all weather conditions for up to 9 hours a day
Able to follow policies and procedures to ensure camper and staff health and safety
Must pass a criminal record check to be able to work with children and vulnerable populations
Must meet Canada Summer Jobs Requirements*

be between the ages of 15 and 30 at start of employment
be a Canadian citizen, permanent resident, or a person with refugee status

Current First Aid, including Child and Infant CPR, not required but an asset
Farm camp staff receive training, supervision, and mentorship, including in depth training on camp programming, activity planning, health and safety, and diversity and inclusion. The Camp Coordinator will have daily communication with the Camp Director and Programs Director to keep camp running smoothly.
* If you feel you are a good fit for the job but don't meet the funding requirements, please still reach out and apply - we'd love to hear from you!
How to apply:
We're accepting applications until April 9th. Even if you don't think you meet all the qualifications or experience, we'd love to hear from you - we believe there is room to learn and grow in all positions and are eager to support youth to gain experience in the outdoor education and environmental sector.
To apply, please email hello@neighbourhoodfarmschools.org with your CV and a brief explanation about why you'd like to join our team. Please indicate you saw this posting at FoodWork.
If we think you could be a good fit, we'll contact you for an initial interview.