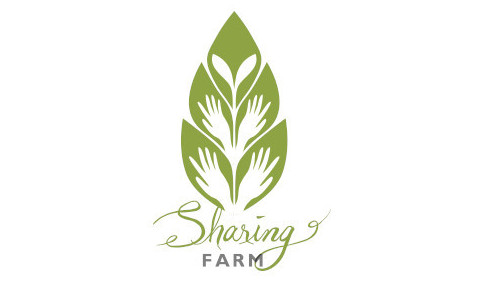 SUMMER JOBS & STUDENT JOBS
Position: 2021 Marketing & Volunteer Coordinator
Organization: The Sharing Farm Society
Location: Richmond, Metro Vancouver, BC
Eligibility: 30 or younger (see below)
(CANADA SUMMER JOBS)
Background
The Sharing Farm is a not-for-profit community organization that grows organic vegetables on donated city lands for the Richmond Food Bank and other community agencies. We are looking for an enthusiastic, hard-working intern for May-October  2021. This position is dependent on Canada Summer Jobs funding.
The Sharing Farm is a unique community farm combining the practice of organic farming set within a framework of food justice and food security in the region. The Sharing Farm is located on the south bank of the Fraser River, on the unceded territory of the Kwantlen, Musqueam, Katzie, Semiahmoo, Tsawwassen, Qayqayt and Kwikwetlem people. The four-acre farm is situated within Richmond's Terra Nova Rural Park, located at the west end of Westminster Highway, alongside the West Dyke, in Richmond BC. This position will have access to many different skill sets, including volunteer management and coordination, marketing and communications, and social media for a not-for-profit organization.
For more information about the Sharing Farm please visit www.sharingfarm.ca 
About the Role:
Approximately 15-20 hours per week will be devoted to volunteer coordination. You will lead two or three weekly volunteer sessions. Volunteers are members of the public and are from a wide range of age groups, backgrounds and abilities. In 2021, groups will be limited to small sizes (likely 5-10 people) according to Provincial COVID-19 guidelines. All sessions will be held outside, and physically distanced. The tasks will be farming tasks and will be decided by the Director of Operations. Examples of tasks include seeding, weeding, harvesting, washing produce, spreading compost, watering etc. After the sessions we will offer tea and coffee. Depending on COVID-19, the volunteer coordinator may also start to prepare a snack for volunteers. The role will include preparing, serving and cleaning up.
Approximately 4-10 hours per week will be devoted to distributing produce. The farm has a weekly CSA vegetable pick-up at the farm on Thursday evenings and an online store pick-up on Saturday afternoons. Vegetable pick-up is outdoors and physically distanced. 
The remainder of the hours will be spent on marketing and communications for the farm. We welcome candidates with creative ideas to grow our brand and messaging. 
Duties and Responsibilities:
Lead volunteer sessions 2-3 times a week. 
Prepare coffee and tea for volunteers after the session and possibly a light snack. 
Registering and communicating with volunteers before and after sessions.
Upholding COVID-19 safety protocol (sanitizing, ensuring physical distancing and mask wearing, etc.)
Manage online presence in terms of social media, blog posts, newsletters, text and images, website and other venues. 
Manage vegetable pick-up for CSA and online store.
Report to the Executive Director. 
ELIGIBILITY REQUIREMENTS (Service Canada): 
be between 15 and 30 years of age at the start of the employment;
be a Canadian citizen, permanent resident, or person to whom refugee protection has been conferred under the Immigration and Refugee Protection Act for the duration of the employment; and,
have a valid Social Insurance Number at the start of employment and be legally entitled to work in Canada in accordance with relevant provincial or territorial legislation and regulations.
Qualifications:
Comfortable working with people from many different backgrounds and abilities
Self-motivated, flexible, willing to take initiative and lead others, work well independently and in a team environment
Excellent communication skills
Be willing and able to work outside in all kinds of weather
Proven ability in working effectively with volunteers and/or co-workers.
Interest and experience in growing plants
Have excellent computer, organization and recordkeeping skills
Enjoy written communication and posting on social media
Be available to work on Saturdays and at least one weekday evening
(desirable) Employment experience in organic farming or gardening
(desirable) Experience of preparing food for groups
(desirable) Valid driver's licence 
(desirable) Photographer
(desirable) Have experience with social media & marketing
(desirable) Familiarity with Wordpress
(desirable) Familiarity with not-for-profit organizations and issues of food security
The ideal candidate will have a strong interest in organic farming/ food security and/or non-profit organizations
Compensation and Work Hours
Salary: $17 per hour 
40 hour work week. Tuesday - Saturday. Must be available Saturdays, and on Thursday evenings.
Approx. 16-23 weeks depending on final HRDC Canada Summer Jobs approval of grant application.
(For students returning to school in the fall, we will consider flexible/ part-time fall schedules.)
To apply:
Applicants are encouraged to apply as soon as possible, as we will begin interviewing in mid-March.
Applications are accepted until the position is filled.
Please submit resume and a cover letter to:
Director of Operations: Leslie Williams leslie@sharingfarm.ca 
Please indicate you saw this posting at FoodWork.ca.