LOCAL FOOD/ FARMING/ GARDENING/ HORTICULTURE JOBS
Position: Hydroponic Farm Operations Assistant
Company: ColdAcre Food System
Location: Whitehorse, Yukon (Anyone who can legally work in Canada can apply for this job)
Salary Range: $24-26, Benefits after 3 months employment, 2 weeks paid vacation
Term: Permanent
ColdAcre is a new start-up whose mission is to provide community-driven, reliable, fresh food in the North. Our farm located in Whitehorse, Yukon produces leafy green, herbs and microgreens throughout the year, providing over 800 lbs of fresh food a week for our community! Through our produce delivery service, WinterHarvest, we bring fresh greens and a variety of local products to customer's doorstep. All ColdAcre employees have the opportunity to participate in the WinterHarvest program and receive great discounts on locally produced food!
We are continually expanding and searching for a hard working, smart and motivated staff to join our team. ColdAcre values work ethic, attitude and problem solving abilities over work experience and will review every applicant on a case by case basis. This position would best suit someone who is teamwork focused, has some experience supervising staff and is looking to gain experience in the emerging sector of hydroponic farming.
Summary of Roles and Responsibilities:
This position supervises hydroponic technicians and production staff to ensure products are packaged and ready for distribution while administering quality control checks. The Farm Operations Assistant will also assist the Lead Grower in coordinating day-to-day farm operations.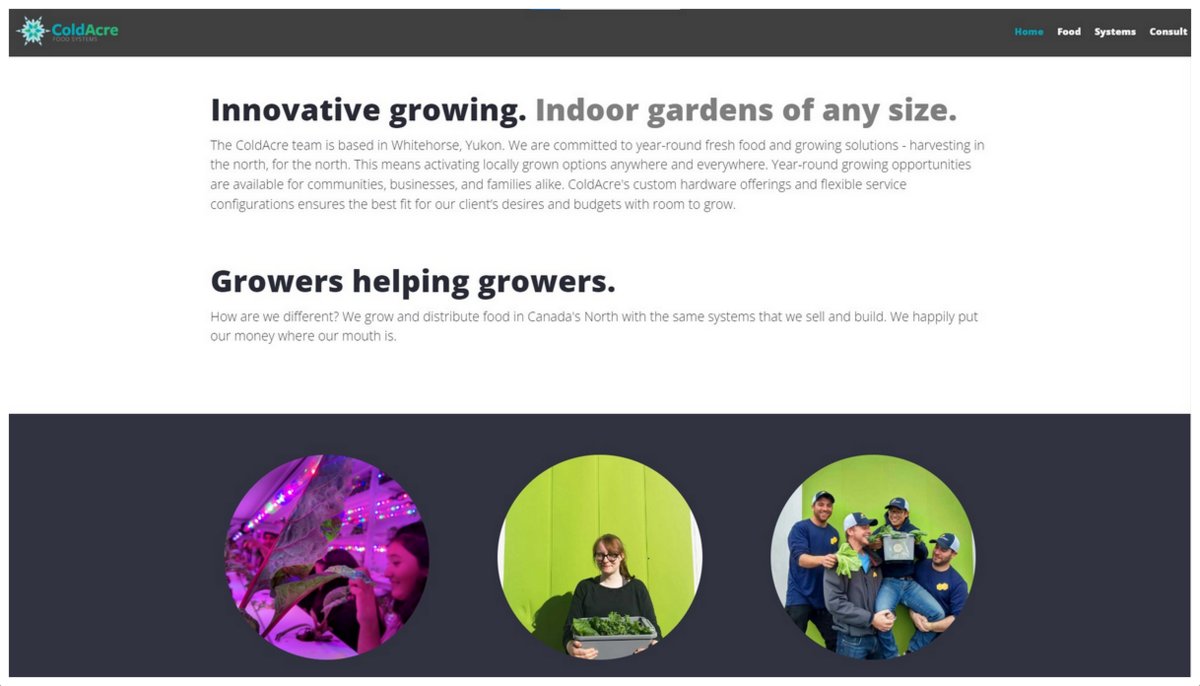 The Operations Assistant will:
Take responsibility for all products packaged, ensuring they meet quality and quantity standards
Supervise the packing team and hydroponic technicians, including training new staff members
Organize packaging for deliveries
Complete deliveries for our local subscription service, as well as restaurant and grocery store sales
Assist in the day-to-day operations of hydroponic and microgreen farming including seeding, growing, harvesting, and cleaning
Perform cleaning and sanitation of workspaces for growing and processing
Follow and implement company standards for quality and food safety
Necessary Skill Set:
An interest in hydroponic farming, including a willingness to learn new systems and technology
6+ months experience supervising staff members
Goal oriented collaboration with peers, management team, and colleagues
A Valid driver's license with a clean driving record is a requirement of this position
Ability to to stand for long periods of time, reach with hand and arms, and lift up to 25lbs
Please send CV + cover letter to:
info@coldacre.ca , ATTN: Denise Gordon
Please indicate you saw this posting at FoodWork.ca.