REGENERATIVE AGRICULTURE
Hiring: Director of Regenerative Transition
Organization: Regeneration Canada
Location: remote, anywhere in Canada
THE ORGANIZATION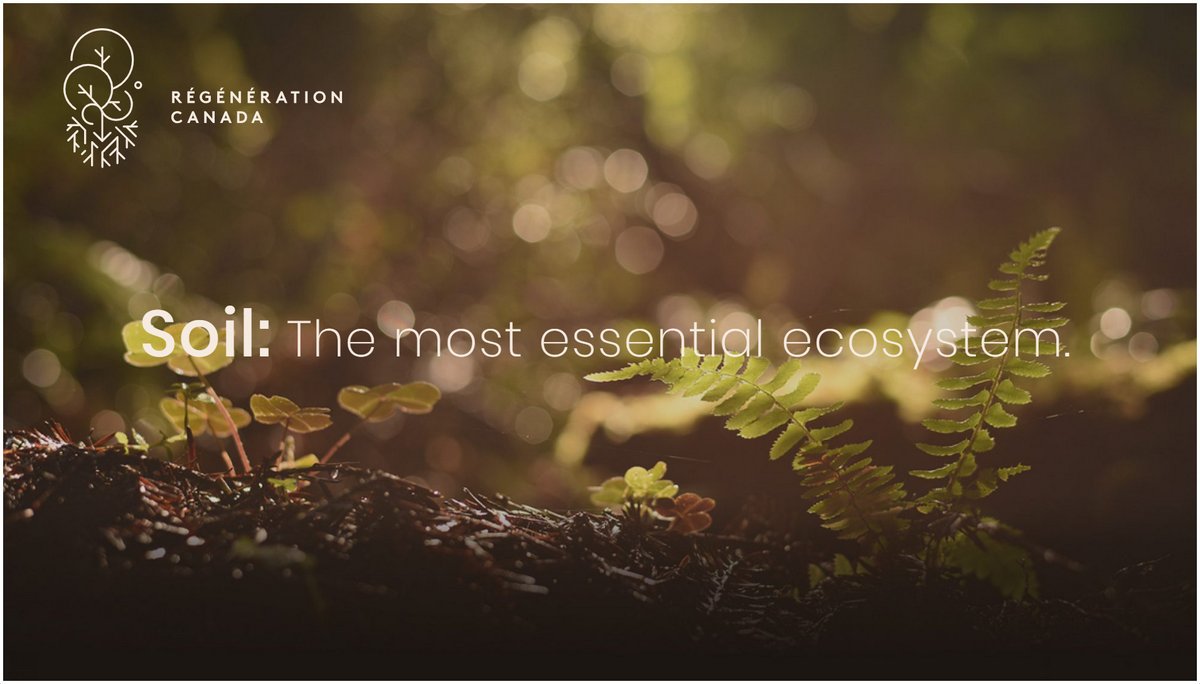 Regeneration Canada (RC) is a national non-profit organization that promotes regenerative agriculture across the country to mitigate climate change, restore biodiversity, improve farmer livelihood, and support a more productive and fair food system. We work on scaling up regenerative agriculture in a fair and equitable manner. Our four pillars of work are education and knowledge sharing, networking building, mobilization and raising awareness and supporting the transition of Canadian supply chains.
Our programs' activities include interdisciplinary networking through our membership, educational workshops and conferences, research partnerships and supporting farmers and ranchers in their journeys towards regenerating ecosystems on their land. We are committed to integrating principles of equity and inclusion throughout all our activities. We recognize that a truly just and sustainable transition to regenerative agriculture requires participation from diverse stakeholders, particularly those whose voices often go unheard. In doing so we can begin to address the systemic, cultural and social barriers that determine who has access to land and resources, and by extension, who can participate in the regenerative movement.
WORKING AT REGENERATION CANADA
We are a dynamic team with diverse backgrounds and personalities who share a passion for sustainable agro-food systems, climate change mitigation and soil health. Non-violent communication, and a spirit of collaboration and inclusion are values that guide the way we work. At Regeneration Canada, team members collaborate on a variety of projects, allowing each to contribute to the organization and to the accomplishment of our mission. In the past few months, Regeneration Canada's growth and reach has mirrored the momentum regenerative agriculture has been gaining all over the country and globally. We are constantly adapting to the growth of the movement, and you will be integral to supporting the sustainable expansion of the organization.
Through your engagement with our nationwide agricultural network, you will have the opportunity to work with many key players in the agriculture ecosystem. This role will take you out into the field and to the heart of the challenges we are all tackling together. The position is both strategic and hands-on as we roll up our sleeves together to make a real and lasting difference in the Canadian agricultural landscape. Our approach to engagement is human-centred: we strive to forge connections with land stewards and producers, listen to their stories and share them with the world. We believe this approach will inspire the shift in understanding required for a truly farmer-led, regenerative transition.
THE KIND OF TEAMMATE WE ARE LOOKING FOR
We are looking for a colleague who is driven, passionate, and who wants to make a difference. You enjoy leading programs, working on multiple initiatives and thinking of innovative ways to communicate and engage with diverse audiences. You are an experienced communicator with deep knowledge of nature-based solutions and agriculture- both from a scientific and business perspective.
YOUR ROLE
Reporting to the Executive Director, you will develop and oversee RC's supply chain transition programs and initiatives. This will involve contributing to the development and implementation of strategies, ensuring the application of internal policies, and co-leading fundraising efforts with other directors in the organization. You are available to meet with producers and other stakeholders outside of business hours if needed.
YOUR MAIN TASKS
Regenerative Roadmap
Oversee program activities, budgets and deliverables
Supervise current staff and support project managers in the hiring and onboarding of new team members
Lead fundraising activities for the program (grant writing, reporting and funder relations)
Oversee outreach and communication with different stakeholders
Collaborate with the Operations Director to develop RC's Map of regenerative farms and the Learning & Consulting hubs
Supply Chain Transition
Oversee current transition programs such as the regenerative dairy program

Develop key partnerships within the dairy sector in Canada, especially in Alberta and Manitoba

Develop RC's value proposition for supply chain transition with a focus on small and medium sized agri-businesses within Canada
Partnerships & Business development
Collaborate with the Operations Director to build our communications and educational activities
Develop and implement a donations-based corporate membership strategy
Represent RC at public events, in-person visits to farms or businesses and in meetings
Contribute to team and leadership meetings
YOUR EXPERIENCE AND QUALIFICATIONS
We understand that you may not have all of the experience or qualifications listed below. We encourage you to apply if you possess approximately 80% of the essential criteria.
At least 10 years of relevant experience in leading and managing programs or organisations in the Canadian agriculture or environmental sector
Extensive experience with budgeting and fundraising
Strong academic and research background in agriculture, business development, sustainability, social corporate sustainability, communications or other relevant fields
Profound knowledge of the Canadian agricultural sector (policies, funding, supply chains, GHG reductions initiatives)
Experience working from a farmer-led, multi stakeholder approach that includes industry, academia and agricultural organizations
Excellent skills in communications, network building and partnership development
Excellent English language skills, both oral and written. Basic French is required
Possess a valid driver's license (required for the on-site meetings)
This job is for you if you have :
Experience managing several different projects at once and meeting deadlines
Experience with workforce expansion, and streamlining current procedures, an asset
Familiarity with, or interest in a work environment that promotes diversity, equity and inclusion, as well as anti-racism and decolonization in the agricultural sector
BENEFITS WE OFFER
Permanent, full time position with an average of 37.5 hours/week
Salary between 75,000$ - $85,000 per annum
Health benefits
Five "regenerative" days off per year after 3 months of continuous service*
Three weeks of paid vacation per year after 1 year of continuous service
Two weeks off during the winter holidays
Flexible work schedule
Remote work with travel once a month on average for in-person meetings or conferences
Work computer provided with Microsoft Office and Zoom
*As part of our practices to make Regeneration Canada an inclusive workplace, employees are entitled to "regenerative" leave days, which can be used as employee-selected paid days off for wellness, unexpected life events, mental health and medical leave, personal or religious holidays beyond public holidays, and other employee-identified priorities.
APPLICATION
We strongly encourage people with one or more disabilities, BIPOC people and 2SLGBTQQIAP+ people to apply. In addition to your resume, please include a cover letter explaining your motivations for applying, describing your relevant experiences and skills, and any other information you would like to share. Please send to hrh@regenerationcanada.org
Please indicate you saw this posting at FoodWork.ca.