DAIRY FARMING
Hiring: Cow Milker and Farm Help
Farm: Sunnyside Dairy
Location: Martensville, near Saskatoon, Saskatchewan
Housing: live on-farm preferred (see below)
We have a 30 Holstein cow dairy farm called Sunnyside Dairy and we are passionate about our cows. Bas was raised in the Netherlands where he started milking cows at his neighbor's farm at the age of 14. He loves cows and breeds them for type and production. We pasture our cows in the summer time and feed hay in the winter.
We bought our 80 acre farm from Martha's parents when they were in their 70s. They raised Martha and 11 siblings on this farm. The location is beside busy highway #12, 20 minutes north of Saskatoon and 5 minutes north of Martensville. It is an ideal location for what we do here.
Because of the location, we decided to diversify and turn our garage into a store from which we could sell Martha's homemade perogies and pies, and our pastured beef. We are now in our 8th year of running our store and since have added a creamery and milk dispenser from which people can get their milk on tap, both the first of its kind in the province of Sask! The creamery is in it's 3rd year. The two go hand in hand to make our store and yard a very busy spot. We also added a spacious commercial kitchen/bakery to the back of the creamery and our full time cook/baker is very busy in there. Almost everything we sell in our store is made on our farm or from local makers and growers.We employ 1 full time and 4 part time staff.
We are 57 and 59 years old. Because of our age, we are talking about succession planning or for now, just having a suitable person who is interested in working with our cows. We want to continue our work and passion for as long as we can but are at a point where we want to take some holidays and work a little less. The dairy is where we need a full time live on the yard person or couple.
Our staff enjoy working here because there's a lot of variety and it's unique. They are friendly and talk to new customers every day about our milk and products. Customers enjoy the atmosphere of our small farm and uniqueness.
Sunnyside Dairy is on facebook and we have a website sunnysidedairyfarm.com.
We are looking for a person who loves to work with cows. Someone who is passionate about the dairy industry or would like to learn it. Likes small farms, gardens, pigs, the farming lifestyle. To get up at 4:00 am to go milk cows, feed calves, scrape and manure out the barns with a bobcat, bed the barns and corrals, feed the pigs their whey and milk and barley. To not need every weekend off or holidays twice a year.
We have a small private living space attached to our house, suitable for one person. Martensville is 5 minutes away. We would prefer to have someone live here on the farm with us. The possibilities are endless here to diversify, to add products, to add a second dwelling. We are not aggressive business people and we live simply. We enjoy what we do and would like to find someone or two to join us or just try it out for starters.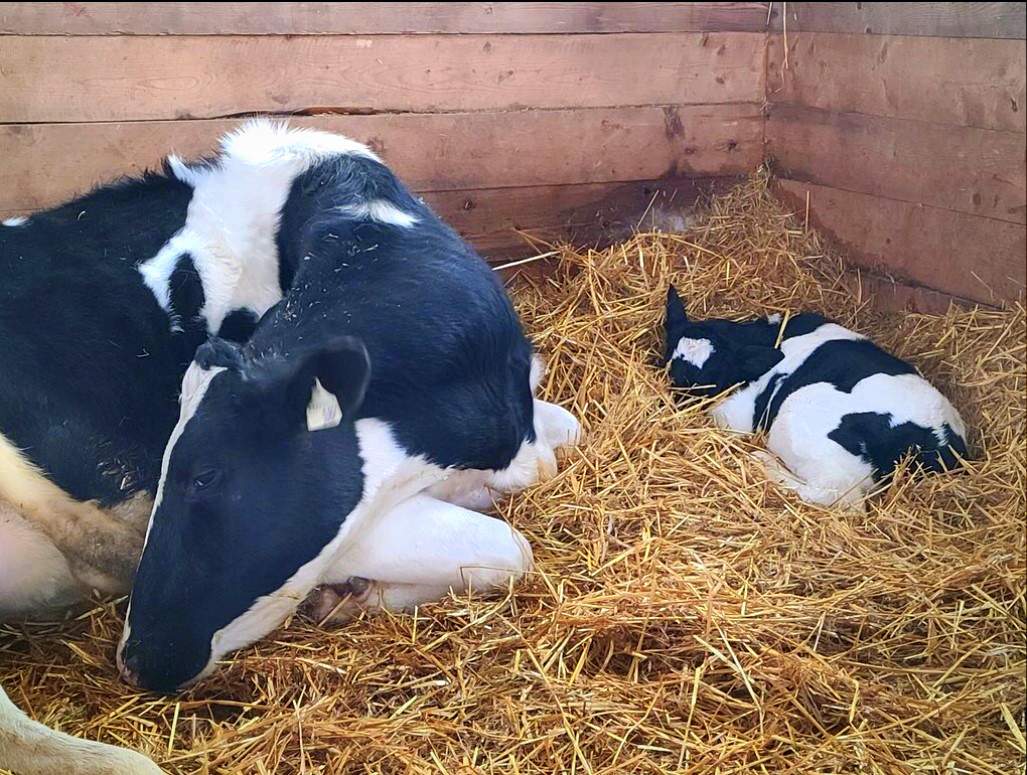 We will pay contract wages and hope that slowly this might become a partnership or succession.
Apply: 
Please send us a resume with references and tell us about yourself.
Bas and Martha Froese-Kooijenga
farmyardmarket@outlook.com
Please indicate you saw this posting at FoodWork.
Thanks for your interest.