URBAN FARMING / URBAN AGRICULTURE
Position: Assistant Grower (Vertical Farming)
Company: Living Earth Farm
Location: North York, Toronto ON (TTC accessible)
Are you passionate about the local food movement? Are you interested in working with an enthusiastic team of urban farmers on the cutting edge of agriculture?
Learn the ins and outs of vertical farming from our knowledgeable and friendly team, drink energizing smoothies made on farm, take home tons of the most delicious and nutritious greens, grow your own crops in our mini winter community garden and breathe the freshest farm air right in the city!
Living Earth Farm is an innovative indoor farm that specializes in year-round organic microgreens and baby greens production. The farm is located in the north end of Toronto, is TTC accessible and focuses on producing food that is sustainable for the environment, delicious and nutritious. Living Earth Farm is proud to be the first certified organic vertical farm in Ontario, leading the path for future innovation in the field. The farm uses a unique combination of traditional organic farming practices with cutting edge technological advancements that creates a perfect plant environment year-round.
We're growing and looking for the right candidate for this unique position! We are looking for a passionate, dedicated individual to join our team and contribute to the positive change in Ontario's food system.
This position provides a unique opportunity to learn about the emerging indoor vertical farming industry right in the city!
Description:
The assistant grower is responsible for supporting the general operation and maintenance of the farm in a fast-paced environment including planting, watering, harvesting, packing and delivering. You will be responsible for ensuring that our produce is harvested, sorted and packed to the extremely high-quality standards that our customers expect.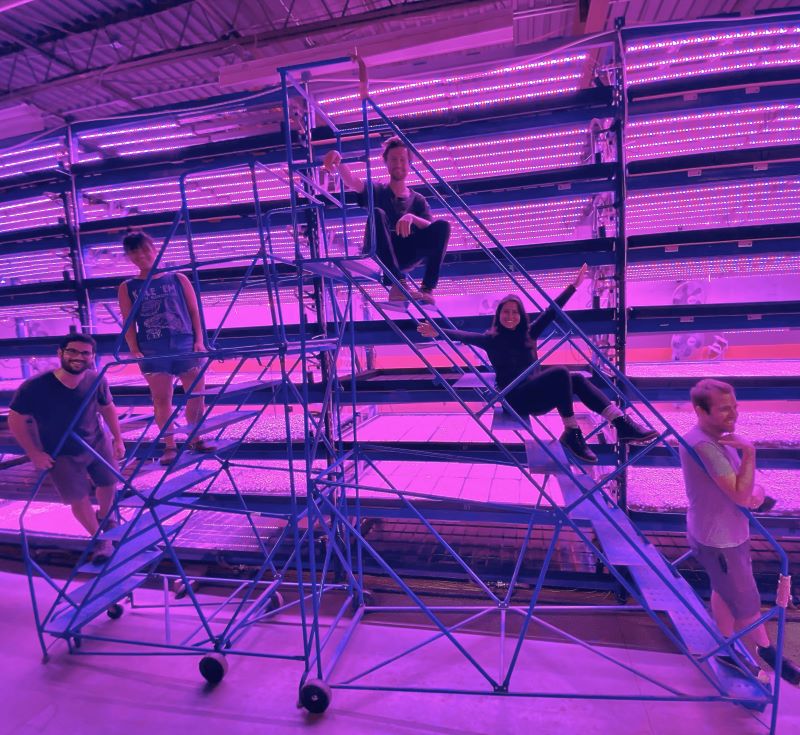 Duties and Responsibilities:
Assist with all aspects of growing including soil preparation, seeding, watering, harvesting, packaging and sanitation
Maintaining a clean and safe work environment
Maintaining inventory, ordering materials as required
Maintaining the highest quality standard during harvesting and packaging (our customers expect the absolute best!)
Following instructions carefully and accurately
Delivering product to customers throughout the GTA
General Skills and Qualifications:
Meticulous attention to detail
Passionate about organic agriculture/ vertical farming
Positive attitude and pro-active
Ability to work efficiently as part of a team as well as independently in a fast-paced environment
Energetic, self-motivated and keen learner
Self-directed: Able to work at a high standard with minimal supervision
Strong communication skills
Exceptional time management skills
Ability to stand, climb a safety ladder repetitively, and bend for extended periods of time
Ability to lift up to 50lbs
Willing to work flexible hours during peak season, with one weekend day required year-round
Own transportation recommended but not required
Agriculture experience/education an asset
Hours:
The assistant grower position will be full time (~35 hours per week)
The full-time schedule is:
Mondays: Harvest day working with the whole team
Tuesdays: Soil and seeding prep for the week
Thursdays: Harvest day working with the whole team
Fridays: Deliveries to our amazing customers
Sundays: Overall farm check, watering, seeding and harvest prep
This position heads up one of the most crucial parts of the farm: soil preparation and seeding
Certification:
Valid Ontario Driver's license (G2 or full G) with a clear driving record (required for this position)
Required experience:
Training will be provided
Compensation:
$16 to $19 per hour
Are you already excited to get your hands dirty and learn all about the future of high-tech farming in Toronto? If so, please forward your resume with cover letter describing why you would be a good fit to:
jonah[at]livingearthfarm.ca
Please indicate you saw this posting at FoodWork.ca.