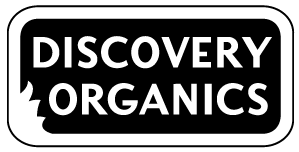 LOCAL ORGANIC FOOD & FARMS
Position: Produce Warehouse
Company: Discovery Islands Organics LTD
Location: Vancouver, BC
About Discovery Islands Organics
A true labour of love for owner Annie Moss and her husband Randy Hooper, Discovery Organics began in 1999 with a mission to help develop markets for local organic farmers. More than twenty years later, Discovery Organics operates from a large warehouse in Vancouver on Malkin Avenue (AKA Produce Row). Annie, Randy and their staff of over fifty passionate individuals are working hard to promote Certified Organic and Fair Trade by building relationships with small scale farmers here at home and abroad... discoveryorganics.ca
Warehouse worker / Sorter for produce grading
We are seeking a full-time warehouse worker in our Sorting Department to join the Discovery Organics warehouse crew.
Key Responsibilities
Sorts and re-grades fruit and produce, which may include a QC claim, to improve the product quality before sale to ensure it continually meets company standards
Re-grading can include categorizing fruit and produce by separating it as #1 quality, #2 or donations sale quality or compost
Completes paperwork regarding Sort Reports or QC claims, including the issues discovered, type of product, count and time taken to do the sorting.
Freezes and packages blueberries, raspberries, and blackberries
Repackages certain products into a variety of sizes for sale
Makes labels for products
Assists with quarterly counts for warehouse product inventory management
Follows our standards to separate and maintain the organic compost program
Does general cleaning of work area
Other related duties as require
Minimum Requirements
Food Safe Level 1 certificate
Fluent in English
Availability to work Full Time, 10:00 – 6:00 pm shifts, with flexibility to work weekends
Ability to work well with others
Tolerance for cold temperatures and standing for up to 8 hours
Ability to lift to 50 lbs. repeatedly
Punctuality, consistency, reliability
If you love fruits and vegetables and have a bit of knowledge about produce and the Organic Industry even better!
We offer good benefits and free organic produce!
Job Types: Full-time, Permanent
Salary: $16.00 to start
To Apply:
Please submit your resume and cover letter detailing your previous experience and/or suitable for the role: bjenson@discoveryorganics.ca
Please indicate you saw this posting at FoodWork.ca.