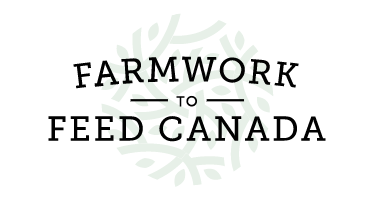 VOLUNTEER POSITIONS
Positions: Variety of virtual, volunteer positions
Organization: Farmwork to Feed Canada
Location: anywhere in Canada
Passionate about food and interested in supporting Canada's agriculture, agri-food and aquaculture sectors that have been hard-hit by the pandemic with your writing, graphic design, digital media or business skills? Farmwork to Feed Canada could use your help!
Farmwork to Feed Canada (F2FC) is a national, non-profit, volunteer initiative of public relations, communications, and digital marketing professionals who are supporting the hard-hit agriculture, agri-food, and aquaculture sectors during the pandemic by engaging Canadians on issues of concern regarding food, food security, farm labour, etc. to build understanding and trust in our food system.
Through this initiative, we are also assisting students and new graduates gain real-world experience, expand their portfolios, and benefit from working with and learning from seasoned professionals who are willing to act as mentors and references.
Farmwork to Feed Canada has been in operation for more than a year. During this time, our team of more than 100 talented and committed volunteers from across Canada have created an impressive body of work (blog articles and social media posts) that has attracted important partners and influencers. See what we mean by checking us out at:
Volunteer Opportunities
Farmwork to Feed Canada is currently seeking volunteers - students, new grads and experienced professionals - for a number of positions, most of which are listed on our website. All positions are virtual. Time commitment varies from 2-8 hours per week plus time to participate in bi-weekly team Zoom calls and other ad hoc online meetings.
Here is a list of our current positions but, if you have other skills to offer, please don't hesitate to contact us.
To Apply
For more information or to volunteer, please visit our website at: http://www.farmworktofeedcanada.ca or send your resume and a covering note via email to: volunteer@farmworktofeedcanada.ca Please indicate the position you are applying for in the subject line and mention where you saw our ad.
Please indicate you saw this posting at FoodWork.ca.