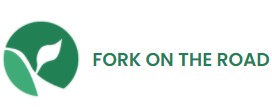 VOLUNTEER POSITION
Position: Human Resources Manager
Organization: Fork On The Road
Location: virtual position. Most of the work needs to be done in EST time, so candidates from Ontario or Quebec are preferred
Fork On The Road (Background)
Fork On The Road is a non-profit organization that helps restaurants navigate the upcoming federal ban on harmful single-use plastics. We facilitate connections with suppliers and manufacturers, and host panels with industry stakeholders (waste managers, environmental groups, and government) who are collectively shaping this evolving legislation.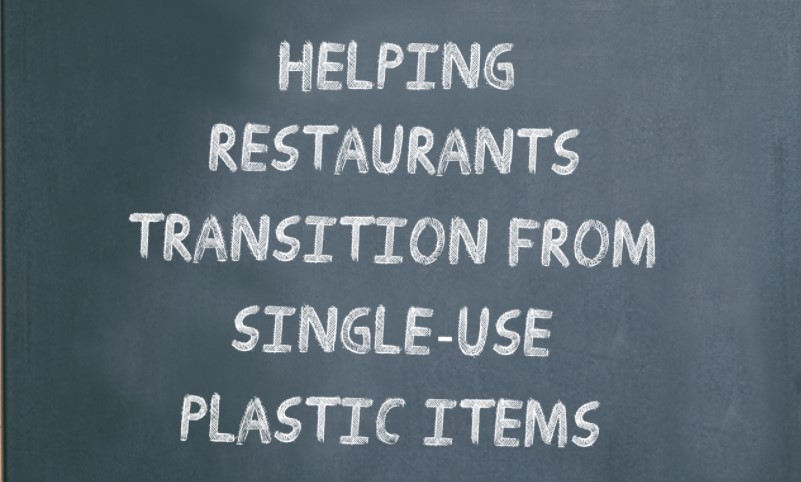 In October 2020, the Federal Government announced a comprehensive plan that includes banning harmful single-use plastic items like bags, utensils, and straws, in face of the new regulation to achieve zero plastic waste by the end of 2030.
A key part of the plan is a ban on harmful single-use plastic items where there is evidence that they are found in the environment, are often not recycled, and have readily available alternatives. Based on those criteria, the six items the Government proposes to ban are plastic checkout bags, straws, stir sticks, six-pack rings, cutlery, and food ware made from hard-to-recycle plastics.
There is concern on the financial vulnerability of restaurant owners with the added costs this transition may bring during and after the COVID-19 pandemic, as well as the increased amount of waste being generated as delivery and pick-up become more prevalent.
Our mission at FOTR is to ensure restaurants in Canada are best equipped with knowledge, support and resources to successfully make this transition, addressing both their financial concerns and environmental responsibilities. We believe in sustainability and understand the need to address it with informed decision-making ability for our business community.
Human Resources Manager

Fork On The Road has recently incorporated as a federal non-profit and is looking for a seasoned Human Resources Manager to coordinate the formation of our Board of Directors, as well as expand our team of volunteers. We are looking for an experienced professional who is knowledgeable in developing and implementing organizational policies, talent strategy, and ensuring legal compliance. This is a volunteer role for an individual who is passionate about environmental sustainability and is motivated to be at the frontier of this developing field.
Duties:
Identifying recruiting needs; developing and executing best practices for volunteer management.
Developing and overseeing the implementation of Human Resources programs, policies and procedures; managing the full lifecycle of recruiting.
Supporting hiring needs by creating as well as maintaining job descriptions and ads.
Leveraging various recruitment platforms.
Conducting the initial screening for potential candidates, scheduling and conducting interviews.
Gathering and processing paperwork, such as contracts and non-disclosure agreements.
Ensuring a smooth onboarding & offboarding experience.
Conducting New Hire orientation including introducing team members to the group, ensuring they have necessary access to all applications/platforms based on their role requirement.
Helping recruit and set up the new Board of Directors.
Creating an organizational plan for the HR function.
Qualifications:
Minimum 5-10 years of experience in a similar role with supervisory experience, or an equivalent combination of education and experience. Preference will be shown to those candidates with a CHRP or CHRL designation.
Experience with leadership, job interviewing and HR process management skills.
A self-starter, individual contributor with strong attention to detail with good organizational and interpersonal skills.
Strong communication skills, both written and verbal.
Proficiency in Microsoft Word, Excel, PowerPoint, Outlook, Google Apps, Slack.
Proficient with maintaining records and using discretion in handling confidential information.
Ability to work efficiently in a remote capacity.
Desirable:
Experience in the non-profit sector
Experience in the Environmental Science field.
Experience with setting up a Board of Directors for a non-profit organization.
What's In It For Me?
You will have the opportunity to shape a growing environmental non-profit, working on the frontier of sustainable packaging solutions, in face of evolving federal and provincial legislation.
Build up your knowledge and portfolio towards initiatives in environmental sustainability.
You will have space to be creative, dynamic, and show your passion, inside an environment where thinking outside of the box is welcomed and divergent opinions are respected.
Contribute to be part of the solution!
To Apply for this Position:
Send an email to volunteer@forkontheroad.ca with the following information:
Full name
Subject Line: Human Resources Manager
Resume with relevant work experience
Short introduction explaining why you are a good fit for this position, and your qualifications
Availability you can comfortably commit to
Please indicate you saw this posting at FoodWork.ca.