OFF-GRID HOME FOR SALE
Live luxuriously off-grid in this passive solar home on 26.6 acres near Kingston, Ontario
5038 County Road 4, Enterprise Ontario, K0K 1Z0
Completely off grid, fully self sustainable, passive solar earthship inspired 2 bedroom, 1 bathroom homestead for sale. Located on 26.6 acres of land and built in 2020 by a contractor specializing in passive solar homes, this house heats and cools itself thanks to south facing windows and thermal mass. Located just 25 Minutes from Kingston Ontario and conveniently located between Toronto and Ottawa, this home offers all of the expected modern amenities of a regular home. Truly a one of a kind property.
The house is 1886 sq feet, including 720 sq feet attached greenhouse/sunroom located along the south side of the home. Growing your own food has never been so easy and convenient with this south facing greenhouse. The open concept kitchen/dining/living room with 17 foot cathedral ceilings provide so much natural lighting.
If you love to entertain guests and spend time cooking delicious meals, you will thourouly enjoy this spacious kitchen with custom kitchen cabinets, food pantry and extra large island. High end stainless steel appliances make cooking and cleaning a delight : 5 door 25.8 cu ft Kitchen aid french door bottom mount refrigerator with ice/water dispenser hooked up, Professional Jennair natural gas stove with wifi capability, powerful Zephyr overhead fan and Kitchen aid dishwasher.
Dotting the eastern wall of the main living space, the custom built-in entertainment system/library provides enough storage to keep everything neat and tidy.
The house is wheelchair accessible with extra wide doors. The spacious bathroom offers a large custom walk in cultured marble shower and a deep luxurious soaking tub.
Outside you will find numerous established garden beds with 10x 1000L elevated water totes allowing for drip irrigation tubing installation to maximize you time, efforts and harvest.
No pesticides, herbicides or insecticides used ever.
A few feet away from the homestead, large enough to house 12 laying hens, you will find a double house insulated chicken coop with outside fenced in run.
Multiple fruit trees, berry bushes and perennial vegetable/Herb gardens have been planted:
2 cherry trees, aronia berry bush, dwarf cherry bush, 2 paw paw trees, 2 plum trees, 2 pear trees, 2 northern kiwis, 4 elderberry bushes, 2 Chinese chestnut trees, black walnut tree, apricot tree, 4 currant bushes, asparagus patch, Jerusalem artichoke patch, rhubarb patch, globe artichoke patch, large medicinal herb garden, blackberry bushes, raspberry bushes.
House Specifics:
ICF concrete wall construction
Metal single pitch roof with gutters installed, James Hardie board concrete siding
Insulation walls R42, roof R60
Drilled well with 40 gallons per minute well production
Water treatment system/softener, system re-bedded April 2023
In floor radiant heat present throughout as well as in the greenhouse/sunroom. Both on different manifolds so you can adjust temperatures to your liking.
Esse Ironheart wood burning fireplace/cookstove with stainless steel lids, anthracite finish, large glass door with warning oven and backsplash.
Boiler for Esse Ironheart set-up should you wish to heat your 80 gallon hot water tank this way in the winter months.
Hot water on demand by Navien NCB-E condensing combi-boilers.
Ductless, high efficiency Air conditioning units present in each room: 12000 BTU in main living area, 9000 BTU in master bedroom and spare bedroom
Enviroplus 4700L septic tank with field sewer system.
Complete solar system and solar hot water system professionally installed by Quantum Renewable Energy Inc.
System type:
Outback GS 8048 Inverter (2 years remaining on warranty)
13 kw Cummings back up propane generator
16 Canadian Solar 380 watt modules
Viessmann SDHW system
Electrical system and back up are all automated and hands free operation, online monitoring capabilities
Solar hot water via Bali Dual Coil Indirect storage tank (80 gallon tank)
Energy star Heat Recovery Ventilatior
- 40x8x8 ft shipping container with roll up garage door on blocks act as a garage/ outside storage space.
- 200 Amp service electrical panel
- Solid 80 foot clothesline
- Possible to connect house to the grid if desired
- Amazing internet connection with Xplore making working from home a dream, tower is visible from house.
- Spare bedroom has 2 queen Murphy bed systems in place, separated by home office desk.
- Each room has a extra large double sliding patio doors with transom windows opening up into the greenhouse/sunroom
- Master bedroom has extra sound cancelling insulation for added privacy
- Greenhouse/sunroom has 5 skylights, large sink, 2 drainage holes in flooring and hose hook up.
- Large, deep closets present throughout the house for storage
- House covered by Tarion warranty by contractor until 2027. Tarion warranty transferable.
- Large carport attached to house, big enough to fit 2 large vehicles
- High end triple glazed windows throughout
- Approximately 1200 white pine planted on property in 2022 allowing for qualification of land conservation incentive program which will lower municipality taxes.
Sold "as is" because Tarion Warranty transferable and warranty valid until 2027.
Asking price: $ 1 199 000
Contact via email if interested:
megancooper13@hotmail.com
MLS# 40497917
via realtor.ca
Please indicate you saw this posting at EcoProperty.ca.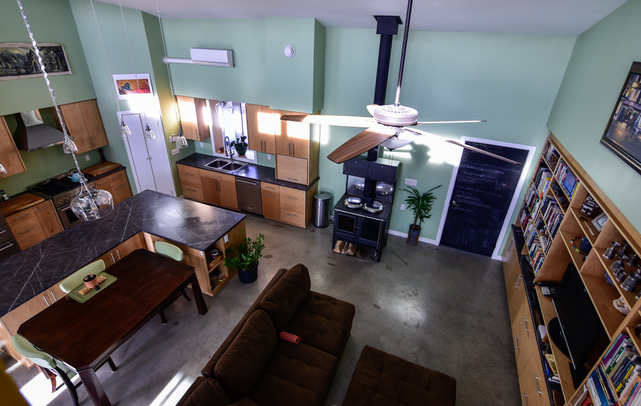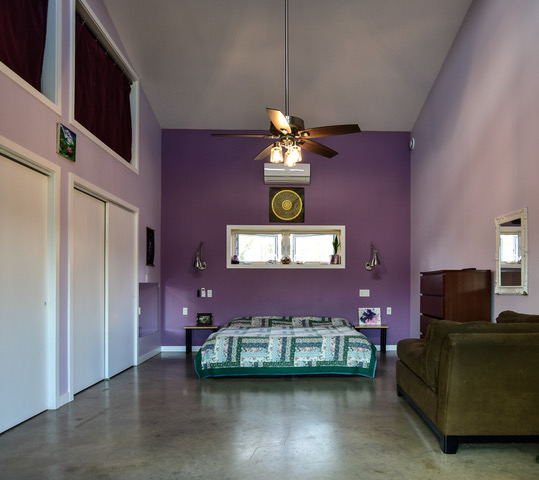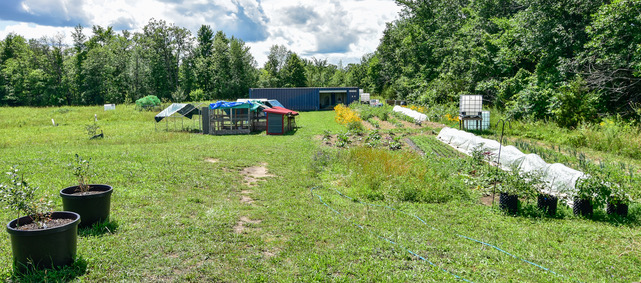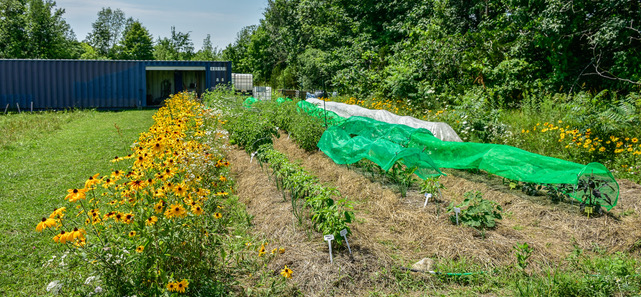 Please indicate you saw this posting at EcoProperty.ca.
Please indicate you saw this posting at FoodWork.ca.